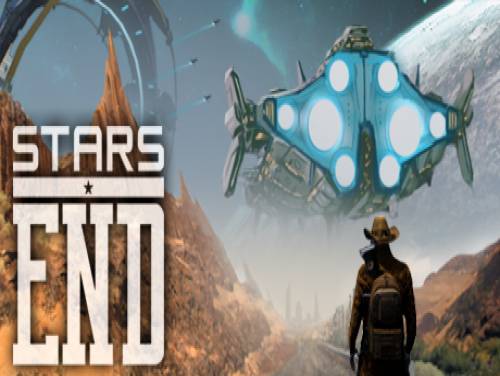 Hello! We are pleased to have you here on our website. This page shows the trainer and its user guide for Stars End.
If you know other material about the trainer and you can improve this guide, we would be happy to know the details. Contact us! You will help all users who are looking for a good guide made for this topic.
Do you want to get out of the box? We have cheats for Stars End. See the Stars End cheats page. You will find all the cheats,cheat codes, unlockables and objectives with the explanation on how to overcome them.
Stars End is a sci-fi survival game multiplayer game set hundreds of years in the future in a star system colonized by humans. Come and join us for crafting, building, missions, and PvP on the wild frontier.
Thank you for reading this brief introduction. Now let's show you the guide to the trainer and the button to download it.
Download Trainer
This trainer adds the following cheats to this game:
Unlimited Health
Unlimited Stamina
Easy Craft
Fast Craft
No Reload Weapon Top Weapon Slot
Edit: Max Stamina
Edit: Current Stamina
Edit: Current Max Inventory Weight
Edit: Current Hunger
Edit: Current Max Hunger
Edit: Current Thirst
Edit: Current Max Thirst
Edit: Current Exhaustion
Edit: Current Max Exhaustion
Why do you have to pay for some trainers and cheats?
Actually it is very rare to find games containing cheats because game developers are not interested at keeping them in their games. So the creation of cheats is executed by external programmers that spend their time and skills into the creation of trainers, programs that let you cheat on a particular game. They do it for passion or for money. Whatever the motivation, it's right to reward them for the time spent on their work.
Paid Cheats and Trainers are better in quality, contains more functionalities. They are maintained and supported by their developers.
Respect of the Copyright
The software you are about to download was not created by Apocanow. However, we have permission to publish and publicize by its authors Stars End Trainer - v0.711. The file you are about to download is virus free, even if sometimes your antivirus can trigger for a false positive.
Activating this trainer
If not state otherwise below, press F1 at main menu.
Listen for 'Trainer Activated'.
Press desired hotkey. All hotkeys can be changed on the trainer.
Promo Options
NumPad5: No Reload Weapon Top Weapon Slot
Trainer Options
# Player
NumPad1: Unlimited Health
NumPad2: Unlimited Stamina
# Craft
NumPad3: Easy Craft
NumPad4: Fast Craft
# Weapons
NumPad5: No Reload Weapon Top Weapon Slot
Editor Options
# Player Stats:
Max Stamina
Current Stamina
Current Max Inventory Weight
Current Hunger
Current Max Hunger
Current Thirst
Current Max Thirst
Current Exhaustion
Current Max Exhaustion
Notes
Unlimited Health:
Toggle on to try and keep full.
Unlimited Stamina:
Toggle on to try and keep full.
Easy Craft:
Toggle on and you can craft items even if you do not have the materials required.
Fast Craft:
Toggle on and crafting is almost instant.