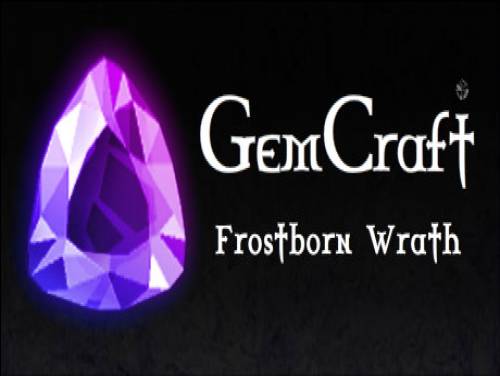 Welcome to the GemCraft: Frostborn Wrath trainer page. You will surely be satisfied with the material we found, as this is a site completely dedicated to trainers and cheats of video games.
If you have managed to find other items to be added, do not hesitate to send them in. We will add them to those already existing.
Not only that, we can also offer you cheats and codes for this game! See the GemCraft: Frostborn Wrath cheats page. You will see a selection of cheats and strategies useful to overcome any hostility the game puts in front of you.
The epic journey-in defense of the dark tower fantasy continues! Create powerful gems with various abilities, and battle against an army of monsters that flows endlessly and brave the darkness growing as you go back towards the Forge of the Spirit.
After this introduction to the game, here is the trainer we promised you. You can see the guide and download the trainer on your PC.
Download Trainer
This trainer adds the following cheats to this game:
Collect Mana Info
Add 1000000 Mana
Add 10000 in Combat XP
Collect Progression
Add 100 Skill Points
Add 100000 Shadow Cores
Why do you have to pay for some trainers and cheats?
Actually it is very rare to find games containing cheats because game developers are not interested at keeping them in their games. So the creation of cheats is executed by external programmers that spend their time and skills into the creation of trainers, programs that let you cheat on a particular game. They do it for passion or for money. Whatever the motivation, it's right to reward them for the time spent on their work.
Paid Cheats and Trainers are better in quality, contains more functionalities. They are maintained and supported by their developers.
Respect of the Copyright
The software you are about to download was not created by Apocanow. However, we have permission to publish and publicize by its authors GemCraft: Frostborn Wrath Trainer - v1.0.7. The file you are about to download is virus free, even if sometimes your antivirus can trigger for a false positive.
Activating this trainer
If not state otherwise below, press F1 at main menu.
Listen for 'Trainer Activated'.
Press desired hotkey. All hotkeys can be changed on the trainer.
Promo Options
NumPad7: Game Speed
Trainer Options
# Combat
NumPad1: Collect Mana Info
NumPad2: Add 1000000 Mana
NumPad3: Add 10000 in Combat XP
# Progession
NumPad4: Collect Progression
NumPad5: Add 100 Skill Points
NumPad6: Add 100000 Shadow Cores
# Gameplay
NumPad7: Game Speed
Notes
Collect Mana Info:
Once you are IN COMBAT and can place your towers and gems, toggle this on to allow you to use OTHER Combat options like Mana.
Add 1000000 Mana:
Add 10000 in Combat XP:
Make sure you have Collect Mana Info enabled, then each press of this adds more.
Collect Progression:
At the MAP, click on SKILLS, then toggle this on. Leave SKILLS, then come back to SKILLS, then you can use the other Progression options.
Add 100 Skill Points:
Add 100000 Shadow Cores:
Make sure Collect Progression has been enabled, then each press adds more. You may have to leave the screen and come back to see it has changed. For Cores, you may have to spend some or play a mission to see it has updated.