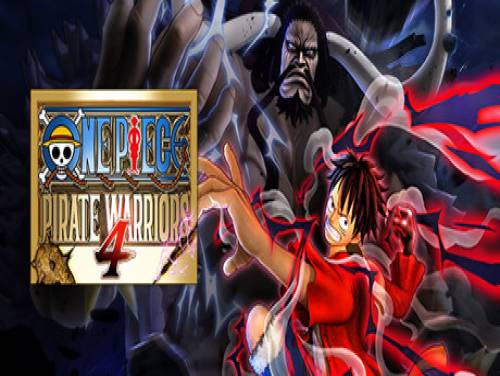 Welcome to our website. you are into the One Piece: Pirate Warriors 4 trainer page. Without too many premises let's describe this article!
Are you aware of anything else regarding this trainer or have any other material? Send it without any problems! We will be happy to update this guide with the material you send us!
Not only that, we can also offer you cheats and codes for this game! See the One Piece: Pirate Warriors 4 cheats page. You will see a selection of cheats and strategies useful to overcome any hostility the game puts in front of you.
Not only that, we can also offer you the walkthrough of this game! See the One Piece: Pirate Warriors 4 walkthrough of apocanow, that is a selection of YouTube videos created specifically by third-party users in order to guide all the other players towards the completion of the game.
ONE PIECE: PIRATE WARRIORS 4 is the new evolutionary stage of the action PIRATE WARRIORS! Based on the concept of 'experience a field of battle ONE PIECE is realistic', the buildings will collapse and the attacks will lift the smoke and dust lines, in the thick of the action in the world of ONE PIECE!
Once all the premises have been completed, we will show you the promo trainer we have recovered and the guide written specifically for us by the authors of the program.
Download Trainer
This trainer adds the following cheats to this game:
Unlimited Health
Unlimited Stamina
Always Full Special Move Gauge
Unlimited Special Move Duration
Unlimited Buff Duration
Max KO Count
Max Hits Count
Easy Growth Map Unlocks
Reset Allies Health
Reset Allies Health
Easy Break Armor and Stun Enemies
Super Damage
Freeze Mission Timer
Easy Unlock Story Chapters
Unlock Story Missions
Game Speed
Edit: Berries Currency
Why do you have to pay for some trainers and cheats?
Actually it is very rare to find games containing cheats because game developers are not interested at keeping them in their games. So the creation of cheats is executed by external programmers that spend their time and skills into the creation of trainers, programs that let you cheat on a particular game. They do it for passion or for money. Whatever the motivation, it's right to reward them for the time spent on their work.
Paid Cheats and Trainers are better in quality, contains more functionalities. They are maintained and supported by their developers.
Respect of the Copyright
The software you are about to download was not created by Apocanow. However, we have permission to publish and publicize by its authors One Piece: Pirate Warriors 4: Trainer - ORIGINAL. The file you are about to download is virus free, even if sometimes your antivirus can trigger for a false positive.
Activating this trainer
If not state otherwise below, press F1 at main menu.
Listen for 'Trainer Activated'.
Press desired hotkey. All hotkeys can be changed on the trainer.
Promo Options
Divide: Game Speed
Trainer Options
# Player
NumPad1: Unlimited Health
NumPad2: Unlimited Stamina
# Player Powers
NumPad3: Always Full Special Move Gauge
NumPad4: Unlimited Special Move Duration
NumPad5: Unlimited Buff Duration
# Player Progression
NumPad6: Max KO Count
NumPad7: Max Hits Count
NumPad8: Easy Growth Map Unlocks
# Allies
NumPad9: Reset Allies Health
# Enemies
Multiply: Easy Break Armor and Stun Enemies
Add: Super Damage
# Missions
Separator: Freeze Mission Timer
# Gameplay
Subtract: Easy Unlock Story Chapters
Decimal: Unlock Story Missions
Divide: Game Speed
Editor Options
# Currency:
Berries Currency
Notes
Game Speed:
Toggle on to affect game speed.