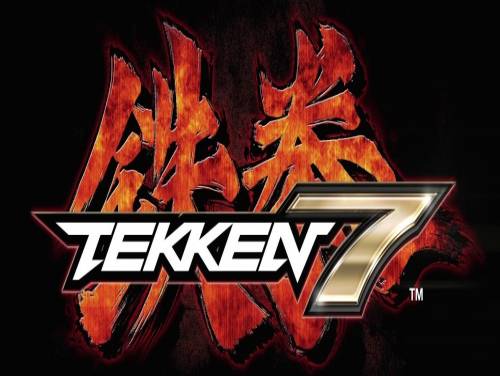 Hello! We are pleased to have you here on our website. This page shows the trainer and its user guide for Tekken 7.
We hope that at the end of the reading you will appreciate the work we have done.
Not only the trainer! For you there are also cheats and cheat codes of Tekken 7. In the appropriate Tekken 7 cheats page there are paragraphs dedicated to how to cheat with this game, and to unlock unpublished game modes, in addition to the list of achievements and how to get them.
Discover the epic conclusion of the long-standing feud of the family Mishima and the reasons that lie behind each episode of their history. Taking advantage of the Unreal Engine 4, the legendary fighting game is back with amazing battles, cinematic narrative and intense duels to live with friends and rivals. Love, revenge, pride. Everyone has a reason to fight. The values are what give us a reason to live and make us human, regardless of our weaknesses or strengths. There are reasons for it to be wrong, only the way that we decide to go.
Thank you for reading this brief introduction. Now let's show you the guide to the trainer and the button to download it.
Download Trainer
This trainer adds the following cheats to this game:
Super Fight Money
Infinite Health
One Hit Kills
Unlimited Match Time
Infinite Rage
Force Player ID in Battle
Unlock All Items
Why do you have to pay for some trainers and cheats?
Actually it is very rare to find games containing cheats because game developers are not interested at keeping them in their games. So the creation of cheats is executed by external programmers that spend their time and skills into the creation of trainers, programs that let you cheat on a particular game. They do it for passion or for money. Whatever the motivation, it's right to reward them for the time spent on their work.
Paid Cheats and Trainers are better in quality, contains more functionalities. They are maintained and supported by their developers.
Respect of the Copyright
The software you are about to download was not created by Apocanow. However, we have permission to publish and publicize by its authors Tekken 7 Trainer - v2.10. The file you are about to download is virus free, even if sometimes your antivirus can trigger for a false positive.
Activating this trainer
Press F1 at main menu.
Listen for 'Trainer Activated'.
Press desired hotkey. All hotkeys can be changed on the trainer.
Trainer Options
NumPad1: Infinite Health
NumPad2: One Hit Kills
NumPad3: Unlimited Match Time
NumPad4: Infinite Rage
NumPad5: Super Fight Money
NumPad6: Force Player ID In Battle
NumPad7: Unlock All Items
Notes
The trainer assumes you are playing on the LEFT side. Cheats will not
work correctly if you are playing on the right side.
Super Fight Money:
While active win a battle in offline 'Treasure Battle' mode and you will
gain LOTS of fight money. Repeat this until you have enough fight money.
Force Player ID In Battle:
First enter the character ID on the trainer GUI you wish to be.
You can option the ID from the character selection screen. The first character
has the ID of 0, the second character ID of 1 and so on.
Then activate option and select your character and start the battle.
Unlock All Items:
While active you can purchase all items.
Mute Hotkeys:
To temporarily disable the Hotkeys, press CTRL-H after trainer is
activated. You can use CTRL-H to re-activate the Hotkeys as well.
You can also mute specific hotkeys by changing the hotkey you want to mute to 'NONE'.
VR Mode
- HTC Vive
Click on the 'VR Mode' button. Trainer options will now be drawn as buttons. Activate the trainer as usual with your keyboard. Put your HTC Vive on and when you are ingame press the 'Menu' button on the hand controllers to open the steam overlay. At the bottom you can click on the 'Desktop' button and you can easily press options on the trainer with your hand controller now.
- Oculus Rift
The oculus rift does not have a desktop mode as of now. You have to use the keyboard or controller hotkeys instead.