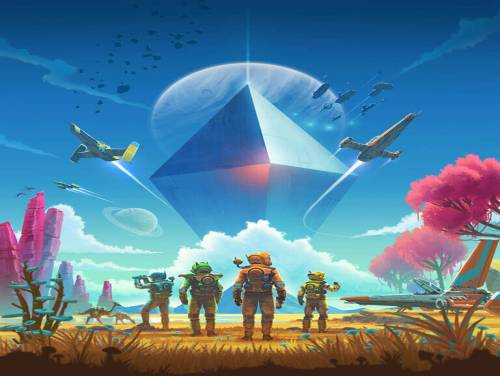 We are pleased to show you all the things we have collected for No Man's Sky NEXT!
If you know about new cheats, we would be happy to know them. Contact us! You will also help other users who are looking for them.
No Man's Sky is a sci-fi game dedicated to the exploration and survival in a universe generated in a procedural way.
The cheats in our possession are valid for PC / PS4 / XBOX ONE and they should be all the valid ones since the game came out, that is 12/08/2016. We update the list of consoles every time.
Discover cheats and cheat codes for No Man's Sky NEXT (PC / PS4 / XBOX ONE).
In the following No Man's Sky NEXT walkthrough page you will be able to see a collection of videos taken by YouTube that we have chosen to show you the step by step completion of this game. Thanks to them you will be able to overcome the obstacles and also to understand how a professional plays the game.
If you really want a lot of cheats for No Man's Sky NEXT it's your lucky day! We have a Trainer that, once downloaded and executed during the game, will allow you to unlock many cheats.
Finished all the premises, we show you the cheats we have recovered.