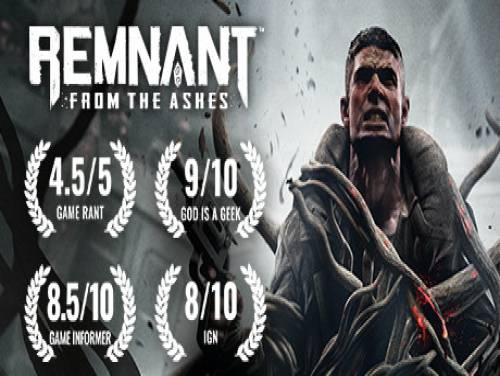 We are pleased to present you this article dedicated to the cheats and codes of Remnant: From the Ashes. Here you will find all the resources that our staff found on Remnant: From the Ashes. You can also find trainers and achievements.
Are you aware of other cheats? Send it without problems! You can contact us in private and we will be happy to update the page with the contents you send us!
As one of the last remnants of humanity, you will leave alone or alongside up to two other players to deal with hordes of deadly enemies and epic bosses, trying to crop a garrison, rebuild and then take back what has been lost.
The cheats in our possession are valid for PC / PS4 / XBOX ONE and they should be all the valid ones since the game came out, that is 20/07/2019. We update the list of consoles every time.
Discover 5 cheats and cheat codes for Remnant: From the Ashes (PC / PS4 / XBOX ONE): Endless Health and Endless Stamina.
Available on this site is also the walkthrough for Remnant: From the Ashes: a video guide composed of videos taken from YouTube will guide you from the beginning to the end of the game and often also through the secrets and collectibles inside the game. You can find all of this in our official page dedicated to the Remnant: From the Ashes walkthrough
We can also offer you the Trainer for this game, in our dedicated page. This software will allow you to unlock new cheats not unlockable otherwise.
Under the cheats you will also find the list of achievements for this game with a little explanation on how to get them all.
Thank you for reading this short introduction. Let's go and show the cheats.