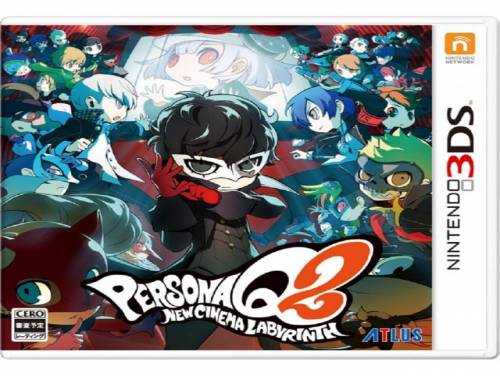 Welcome! Below we have collected the cheats of Persona Q2: New Cinema Labyrinth, but not only, any Achievements, Codes and Trainer will be shown on this page if and when they are available.
Are you aware of other cheats or you have other material? Send it without problems! You can comment this article or contact us in private and we will be happy to update the page with the content of the material you send us!
Person Q2: New Cinema Labyrinth is a role-playing video game dungeon crawler developed and published by Atlus for the Nintendo 3DS. It is a spin-off of the series, the Person, in turn, part of the largest franchise Megami Tensei and the sequel to Persona Q: Shadow of the Labyrinth
All information on the cheats contained in this article is valid for Persona Q2: New Cinema Labyrinth from 29/11/2019, for consoles 3DS .The list is updated every time the game is published for a new one console.
Discover Cheats, Cheat Codes and Tricks for Persona Q2: New Cinema Labyrinth (3DS): Useful Tips.
The introduction is over, here are the cheats for this game.