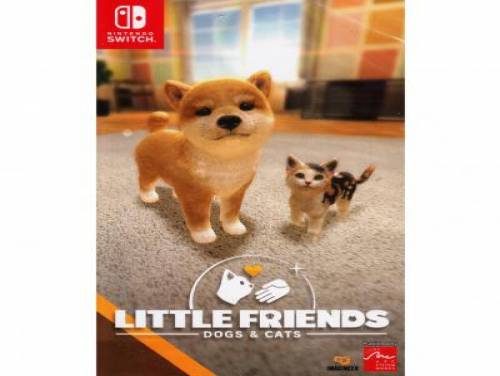 Welcome to Apocanow! This article talks about cheats and codes for Little Friends: Dogs & Cats and collects in it all the videogames materials regarding this game. For example: trainers, achievements and a walkthrough.
Are you aware of other cheats? Send it without problems! You can contact us in private and we will be happy to update the page with the contents you send us!
You can play with a maximum of 3 puppies at the same time and have up to 12. You will discover their personality and appeased their hunger with the food they like the most. Make entertain your puppies with their new favorite toys, the portals to go for a walk, and compete in frisbee tournament using the movement controls of the Joy-With™ or the touch screen of the Nintendo console Switch. Each puppy has its own character and its own way of speaking and behaving: prenditene care to reinforce the bond between you and establish a friendship more and more deep. Dress your puppies by choosing from over 600 accessories with the latest fashion to make them even more beautiful. Be prepared to find lots of new furry friends!
We have cheats valid for SWITCH. The list of consoles is continuously updated from SWITCH, the date on which Little Friends: Dogs & Cats was published.
Discover cheats and cheat codes for Little Friends: Dogs & Cats (SWITCH): Useful Tips.
Finished all the premises, we show you the cheats we have recovered.