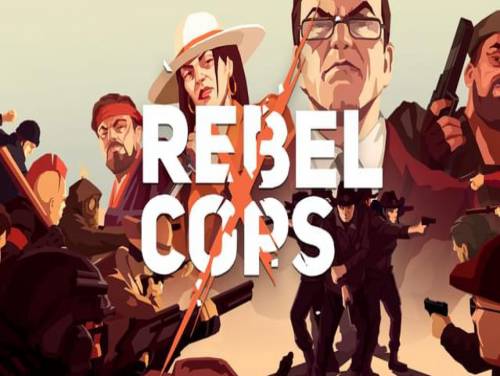 Welcome to the page dedicated to the cheats of Rebel Cops. Without further delay let's introduce this article to you!
If you know about new cheats, we would be happy to know them. Contact us! You will also help other users who are looking for them.
Guide a quick team of police officers, rebels against the new power of criminal emerging in the city and find out how much you can survive if you are constantly short of supplies in situations where a single shot could make the difference between life and death of one of your men.
All information on the cheats contained in this article is valid from 17/08/2019. The list is updated every time the game is published for a new one console.
Discover cheats and cheat codes for Rebel Cops (PC / PS4 / XBOX ONE): No Fog of War and Endless Actions.
In the following Rebel Cops walkthrough page you will be able to see a collection of videos taken by YouTube that we have chosen to show you the step by step completion of this game. Thanks to them you will be able to overcome the obstacles and also to understand how a professional plays the game.
We have also found a Trainer for this game. This software allows you to add cheats to the game that you could not get in any other way.
Under the cheats you will also find the list of achievements for this game with a little explanation on how to get them all.
Let's move on to show you the cheats after the introduction we just wrote.