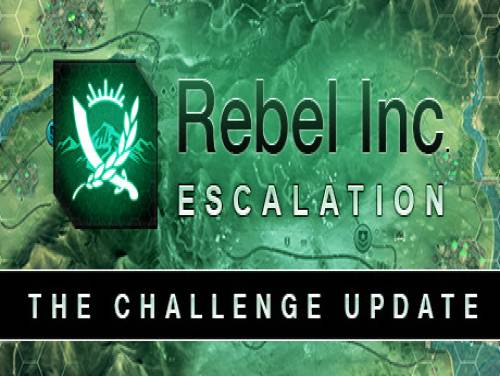 We are pleased to present you this article dedicated to the cheats and codes of Rebel Inc: Escalation. Here you will find all the resources that our staff found on Rebel Inc: Escalation. You can also find trainers and achievements.
Do you know others? We would be very happy to receive them, so we can publish them on the site by updating this article.
A new and addictive game of strategy policy and military of the creators of Plague Inc. Juggle the opposing demands of military and civilian while attempting to quell a dangerous revolt and to stabilize a nation torn by war.
Rebel Inc: Escalation has been published on 15/09/2019 for PC. We take care to update the list of consoles for which the game was published over time if the cheats are they also applied to new arrivals.
Discover cheats and cheat codes for Rebel Inc: Escalation (PC): Pause Insurgency and Remove Hostile Count In the Region.
There is a promo Trainer available for Rebel Inc: Escalation, too. If you download and run it while playing your game, it will unlocks new features, usually additional cheats not obtainable in any other way.
At the bottom of this page you can read the list of objectives to be reached for the corresponding consoles, together with a small explanation on how to reach them.
Let's move on to show you the cheats after the introduction we just wrote.