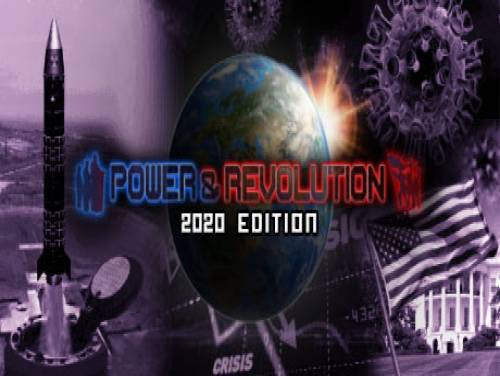 Welcome to the page dedicated to the cheats of Power *ECOMM* Revolution 2020 Edition. Without further delay let's introduce this article to you!
If you know other unlockables or strategies, do not hesitate to contact us, you will make it more complete and more useful to all its visitors.
The new version of Geopolitical Simulator 4, the ultrarealistic simulator of today's world where you play as the head of state or as the opposition! Stop the spread of the Covid-19 pandemic and restart the economy, participate in the US elections or engage in lightning wars with new 2020 scenarios.
Power *ECOMM* Revolution 2020 Edition has been published on 17/09/2020 for PC. We take care to update the list of consoles for which the game was published over time if the cheats are they also applied to new arrivals.
Discover cheats and cheat codes for Power *ECOMM* Revolution 2020 Edition (PC): Useful Tips.
At the bottom of the page you will also find a list of unlockable achievements in this game with a small guide.
Let's move on to show you the cheats after the introduction we just wrote.