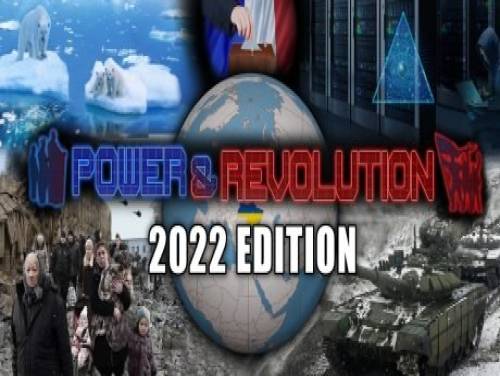 Welcome to the page regarding the cheats of Power and Revolution 2022 Edition. We show you all the things we found. Our site is completely dedicated to cheats and walkthroughs of videogames.
If you know about new cheats, we would be happy to know them. Contact us! You will also help other users who are looking for them.
New edition of the modern-day world simulator where you play as head of state or member of the opposition!Major developments: the war in Ukraine and its aftermath, conspiracy theories, fake news, intelligence interference, animal welfare and climate goals.
Power and Revolution 2022 Edition has been published on 07/03/2022 for PC. We take care to update the list of consoles for which the game was published over time if the cheats are they also applied to new arrivals.
Discover cheats and cheat codes for Power and Revolution 2022 Edition (PC): Max Popularity and Game Speed.
An avalanche of cheats for you thanks to the trainer of Power and Revolution 2022 Edition downloadable on this page! A Trainer is a software that allows you to modify the game safely by adding cheats that did not exist previously. You can find everything on this page!
For you we have also made available the list of achievements of this game with an explanation on how to unlock them.
Let's move on to show you the cheats after the introduction we just wrote.