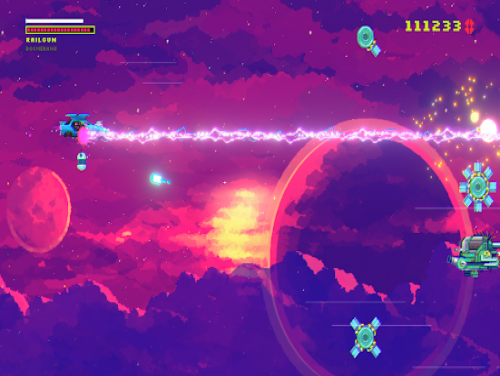 We are pleased to show you all the things we have collected for Black Paradox!
If you know other cheats, suggest them by contacting us and we will be happy to publish them here on this article.
Black Paradox is a fast-paced roguelite shoot 'em up. Unleash an arsenal of weapons, power-ups, drones, and other upgrades to survive waves of enemies, against a backdrop of vibrant pixel art and synth-wave soundtrack.
As the infamous bounty hunter Black Paradox, travel through space and defeat the most dangerous criminal organization in the galaxy: the Hellraisers and its seven lieutenants.
Enter the cockpit, ready your weapons, and prepare for the ultimate galactic showdown.
Our cheats can be used with the following consoles: ANDROID / IPHONE. This list is constantly updated from ANDROID / IPHONE or since the game came out.
Discover cheats and cheat codes for Black Paradox (ANDROID / IPHONE): Useful Tips.
After this introduction on the game, here are the cheats we have promised you.