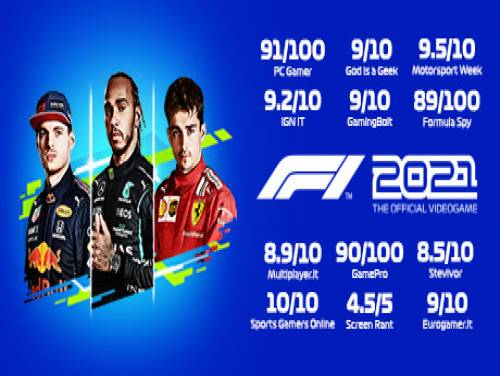 Welcome to the article on this site associated with the cheats and unlockables of F1 2021. All the secrets we know about this game are written on this page.
If you know about new cheats, we would be happy to know them. Contact us! You will also help other users who are looking for them.
Every story has a beginning in F1 2021, the official videogame of the 2021 FIA Formula One World Championship. Enjoy the stunning new features of F1 2021, including the thrilling story experience "Braking Point," two-player Career, and get even closer to the grid with "Real-Season Start." Take your team to the top in the acclaimed ten-year "My Team" Career mode, or race head-to-head in split-screen and multiplayer. Immerse yourself in the greatest racing spectacle on the planet and race with the authentic lineup of twenty heroic drivers and ten iconic teams from the 2021 season.
This game was released on =/ng/lang and the cheats we own are valid for ALL VERSIONS / PC / PS4 / PS5 / XBOX ONE / XBOX SERIES X. This list will be updated over time whenever we notice the existence of new consoles on which F1 2021 has been published.
Discover cheats and cheat codes for F1 2021 (ALL VERSIONS / PC / PS4 / PS5 / XBOX ONE / XBOX SERIES X): Useful Tips.
Finished all the premises, we show you the cheats we have recovered.