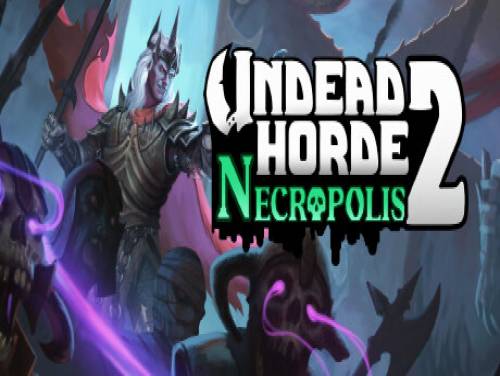 We are pleased to present you this article dedicated to the cheats and codes of Undead Horde 2: Necropolis. Here you will find all the resources that our staff found on Undead Horde 2: Necropolis. You can also find trainers and achievements.
Are you aware of other cheats? Send it without problems! You can contact us in private and we will be happy to update the page with the contents you send us!
Become King of the Undead and raise an army of minions from the corpses of your enemies.He commands an army of the undead and rebuilds the Necropolis after the vile attack of the living.Undead Horde 2 is an action game with elements of RPG, strategy and hack'n'slash fighting game.
The cheats in our possession are valid for PC and they should be all the valid ones since the game came out, that is 30/02/2023. We update the list of consoles every time.
Discover cheats and cheat codes for Undead Horde 2: Necropolis (PC): Unlimited health and mana, invisible and game speed.
If you really want a lot of cheats for Undead Horde 2: Necropolis it's your lucky day! We have a Trainer that, once downloaded and executed during the game, will allow you to unlock many cheats.
We have also collected for you the list of achievements with alongside a small explanation translated on how to get them.
Finished all the premises, we show you the cheats we have recovered.