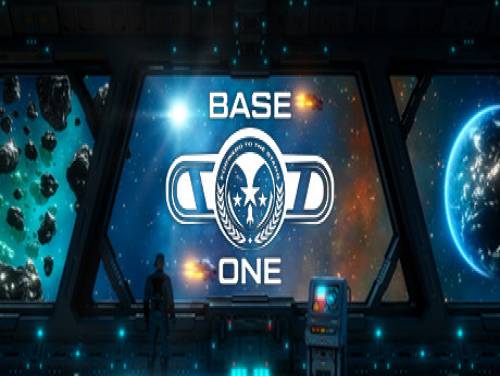 We are happy to show you the Base One trainer and the guide to its use!
If you believe you have something useful to add to the article, please contact us and we will be happy to publish all here on this page.
Available on this site are also the cheats of Base One: codes and strategies inside the page will allow you to get to the end of the game without any problem overcoming any kind of obstacle. Check now our official page dedicated to Base One cheats.
Base One is a space station simulator with hardcore survival and RPG mechanics. Step into the role of intrepid explorers seeking to build new homes across the far reaches of the cosmos. Establish new colonies by building space stations, managing vital needs like heat, oxygen, and power, while searching for valuable resources in uncharted wilds. Overcome a range of trials in a story-driven campaign set against a backdrop of socio-political drama where special interests and the powerful stand much to gain from the final frontier. Balance each station's needs while researching and unlocking new technology that will ensure the long-term success and viability of human presence in the region.
Let's move on to show you the trainer after the introduction we just wrote in. Before downloading it, consult the user guide to make sure you aren't going to make mistakes.
Download Trainer
This trainer adds the following cheats to this game:
Instant Build
Freeze Character Stats
Crew God Mode
Freeze Module Stats
Station God Mode
Instant Research
Game Speed
Edit: Selected Resource
Edit: Credits
Edit: Loyalty Points
Edit: Research T1 Points
Edit: Research T2 Points
Edit: Research T3 Points




Respect of the Copyright

The software you are about to download was not created by Apocanow. However, we have permission to publish and publicize by its authors Base One: Trainer - RC 0.989.75a. The file you are about to download is virus free, even if sometimes your antivirus can trigger for a false positive.
Activating this trainer
If not state otherwise below, press F1 at main menu.
Listen for 'Trainer Activated'.
Press desired hotkey. All hotkeys can be changed on the trainer.
Promo Options
NumPad7: Game Speed
Currency: Credits
Trainer Options
# Construction
NumPad1: Instant Build
# Crew
NumPad2: Freeze Character Stats
NumPad3: Crew God Mode
# Station
NumPad4: Freeze Module Stats
NumPad5: Station God Mode
# Research
NumPad6: Instant Research
# Gameplay
NumPad7: Game Speed
Editor Options
# Resources
Selected Resource
# Currency
Credits
Loyalty Points
# Research
Research T1 Points
Research T2 Points
Research T3 Points