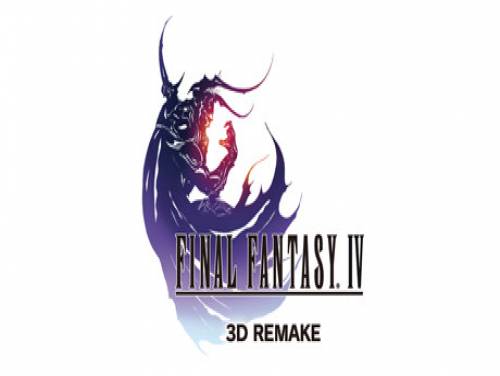 Welcome! Below we have reported the Trainer of Final Fantasy IV: Pixel Remaster and a small guide to its use.
If you know anything else relevant to the topic do not hesitate to contact us, you will make it more complete and more useful to all visitors.
For Final Fantasy IV: Pixel Remaster we also have cheats available. You will find a collection of cheat codes and unlockables that will allow you to overcome any obstacle on the Final Fantasy IV: Pixel Remaster cheats page.
Thank you for reading this brief introduction. Now let's show you the guide to the trainer and the button to download it.
Download Trainer
This trainer adds the following cheats to this game:
Unlimited Party HP
Unlimited Party MP
Super Party Characters
Weak Enemies
Instant Win
No Monster Encounters on Main Map
Unlimited Use Items
Game Speed
Edit: Gil
Edit: Time
Edit: HP
Edit: Max HP
Edit: MP
Edit: Max MP
Edit: Strength
Edit: Stamina
Edit: Agility
Edit: Spirit
Edit: Intellect
Edit: Magic
Edit: EXP




Respect of the Copyright

The software you are about to download was not created by Apocanow. However, we have permission to publish and publicize by its authors Final Fantasy IV: Pixel Remaster: Trainer - 09-09-2021. The file you are about to download is virus free, even if sometimes your antivirus can trigger for a false positive.
Activating this trainer
If not state otherwise below, press F1 at main menu.
Listen for 'Trainer Activated'.
Press desired hotkey. All hotkeys can be changed on the trainer.
Promo Options
NumPad2: Unlimited Party MP
NumPad8: Game Speed
Game: Time
Character Status Stats: MP
Character Status Stats: Max MP
Character Status Stats: Magic
Character Status Stats: EXP
Trainer Options
# Party Combat
NumPad1: Unlimited Party HP
NumPad2: Unlimited Party MP
NumPad3: Super Party Characters
# Enemies Combat
NumPad4: Weak Enemies
NumPad5: Instant Win
# Enemies Main Map
NumPad6: No Monster Encounters on Main Map
# Inventory
NumPad7: Unlimited Use Items
# Gameplay
NumPad8: Game Speed