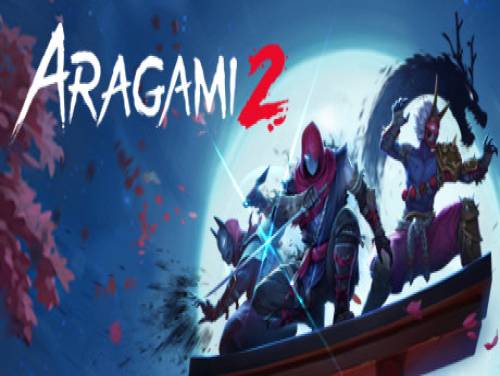 We are pleased to present you this article dedicated to the trainer of Aragami 2. Here are all the resources that our staff have found.
If you have managed to find other items to be added, do not hesitate to send them in. We will add them to those already existing.
Not only the trainer! For you there are also cheats and cheat codes of Aragami 2. In the appropriate Aragami 2 cheats page there are paragraphs dedicated to how to cheat with this game, and to unlock unpublished game modes, in addition to the list of achievements and how to get them.
Aragami 2 is a third person stealth game where you play as an assassin with the power to control the shadows. Join the shadow clan and fight the invider armies to protect your people.
After this introduction to the game, here is the trainer we promised you. You can see the guide and download the trainer on your PC.
Download Trainer
This trainer adds the following cheats to this game:
Unlimited HP
Unlimited Stamima
Invisible
Silent Feet
Unlimited Jumps
Unlimited Air Dash
Fast Ability Cooldowns
Unlimited Use Items
Game Speed
Edit: XP
Edit: Gold
Edit: Hostiles Unconsious
Edit: Hostiles Killed
Edit: Players Discovered
Edit: Bodies Found
Edit: Civilians Unconcious
Edit: Civilians Killed
Edit: Players Spotted
Edit: Area Alers
Edit: Retries
Edit: Player Deaths
Edit: Time Played




Respect of the Copyright

The software you are about to download was not created by Apocanow. However, we have permission to publish and publicize by its authors Aragami 2: Trainer - 1.0.27606.0. The file you are about to download is virus free, even if sometimes your antivirus can trigger for a false positive.
Activating this trainer
If not state otherwise below, press F1 at main menu.
Listen for 'Trainer Activated'.
Press desired hotkey. All hotkeys can be changed on the trainer.
Promo Options
NumPad2: Unlimited Stamima
NumPad9: Game Speed
Mission Stats: Hostiles Unconsious
Mission Stats: Civilians Unconcious
Mission Stats: Area Alers
Mission Stats: Retries
Trainer Options
# Ninja
NumPad1: Unlimited HP
NumPad2: Unlimited Stamima
NumPad3: Invisible
NumPad4: Silent Feet
NumPad5: Unlimited Jumps
NumPad6: Unlimited Air Dash
# Abilities
NumPad7: Fast Ability Cooldowns
# Consumable Items and Ammo
NumPad8: Unlimited Use Items
# Gameplay
NumPad9: Game Speed
Editor Options
# Progression
XP
# Currency
Gold
# Mission Stats
Hostiles Unconsious
Hostiles Killed
Players Discovered
Bodies Found
Civilians Unconcious
Civilians Killed
Players Spotted
Area Alers
Retries
Player Deaths
Time Played