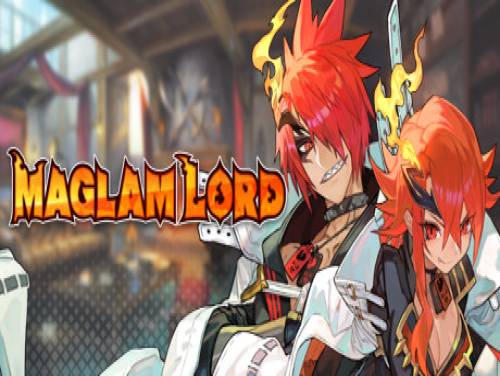 Welcome to the article regarding the trainer of Maglam Lord. On this page you will also find a guide that will allow you to activate all the cheats connected to this trainer.
Are you able to improve this guide? We would be really happy to know how, so we can create a better article, updating it with your advices.
Wwe also have cheats for Maglam Lord! You can find them in the appropriate Maglam Lord cheats page. Inside there are paragraphs about cheats and unlockables relative to the game. If you are stuck somewhere in the game, or if you just want have more fun out of the rules, no way is better than consulting the cheats we have collected for you.
Maglam Lord takes you on an adventure that involves forging Magic Swords. The protagonist is a Demon Lord who once ran rampant and can mutilate and destroy even such high-ranking beings without question, was strongly viewed by both sides as the enemy of the world. Eventually, the Demon Lord became surrounded by an alliance of gods and demon lords. However, by his loyal retainer, he managed to escape from danger and went into a deep slumber to recover. Players will get the option to choose between a male or a female protagonist at the start of the game. As a demon lord, the player needs to find a potential partner by increasing bonds with other characters. Each love interest will have a likability factor to manage. Players can increase this rank by battling together, selecting the right responses to their questions, and giving characters their favorite items as you progress through the story.
Once all the premises have been completed, we will show you the promo trainer we have recovered and the guide written specifically for us by the authors of the program.
Download Trainer
This trainer adds the following cheats to this game:
Super Player Combat
Unlimited Jumps
Easy Taxing
Easy Forge
Item Multiplier
Game Speed
Edit: ID
Edit: LVL
Edit: XP
Edit: HP
Edit: SP
Edit: DG
Edit: Base HP
Edit: Base SP
Edit: Base ATK
Edit: Base DEF
Edit: Base AGI
Edit: Base RES
Edit: Base LUK
Edit: Skill Points




Respect of the Copyright

The software you are about to download was not created by Apocanow. However, we have permission to publish and publicize by its authors Maglam Lord: Trainer. The file you are about to download is virus free, even if sometimes your antivirus can trigger for a false positive.
Activating this trainer
If not state otherwise below, press F1 at main menu.
Listen for 'Trainer Activated'.
Press desired hotkey. All hotkeys can be changed on the trainer.
Trainer Options
# Player Combat
NumPad1: Super Player Combat
NumPad2: Unlimited Jumps
# Craft
NumPad3: Easy Taxing
NumPad4: Easy Forge
# Inventory
NumPad5: Item Multiplier
# Gameplay
NumPad6: Game Speed
Editor Options
# Player Stats
ID
LVL
XP
HP
SP
DG
Base HP
Base SP
Base ATK
Base DEF
Base AGI
Base RES
Base LUK
Skill Points