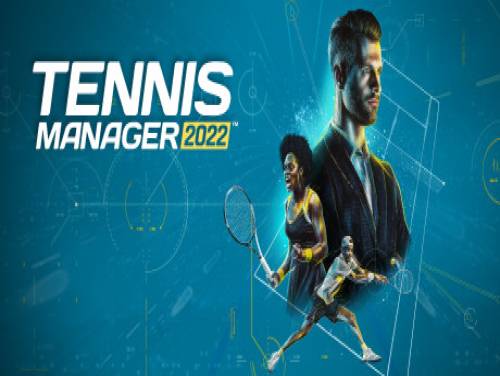 Introducing the page of Apocanow dedicated to the trainer of Tennis Manager 2022! In it we will explain how to install it and use it, in order to activate the cheats and unlock new parts of the game.
If you have something else to add to this guide and you want to share it, do not hesitate! We are always available to supplement our material with additions and to make everything available to our visitors.
Available on this site are also the cheats of Tennis Manager 2022: codes and strategies inside the page will allow you to get to the end of the game without any problem overcoming any kind of obstacle. Check now our official page dedicated to Tennis Manager 2022 cheats.
Become a tennis manager.Run your own tennis academy and train the next tennis super stars.Even more realistic, with new players and potentials updated.Take the reins in 2022.
Thank you for reading this brief introduction. Now let's show you the guide to the trainer and the button to download it.
Download Trainer
This trainer adds the following cheats to this game:
Edit: Current Balance
Edit: m_physicalCondition
Edit: m_morale
Edit: m_mentalStateConfidence
Edit: m_mentalStateMotivation
Edit: m_mentalStateStress
Edit: m_mentalStateEmotion
Edit: m_acceleration
Edit: m_footwork
Edit: m_balance
Edit: m_agility
Edit: m_reflex
Edit: m_fitness
Edit: m_stamina
Edit: m_confidence
Edit: m_selfControl
Edit: m_concentration
Edit: m_laserVision
Edit: m_positioning
Edit: m_killerInstinct
Edit: m_tenacity
Edit: m_tactical
Edit: m_servePower
Edit: m_serveAccuracy
Edit: m_forehandPower
Edit: m_forehandAccuracy
Edit: m_backhandPower
Edit: m_backhandAccuracy
Edit: m_return
Edit: m_effect
Edit: m_volley
Edit: m_dropshot
Edit: m_lob
Edit: m_smash
Edit: m_outstandingMoves
Edit: k__BackingField
Edit: k__BackingField
Edit: k__BackingField
Edit: k__BackingField
Edit: k__BackingField
Edit: k__BackingField
Edit: k__BackingField
Edit: k__BackingField
Edit: k__BackingField




Respect of the Copyright

The software you are about to download was not created by Apocanow. However, we have permission to publish and publicize by its authors Tennis Manager 2022: Trainer. The file you are about to download is virus free, even if sometimes your antivirus can trigger for a false positive.
Activating this trainer
If not state otherwise below, press F1 at main menu.
Listen for 'Trainer Activated'.
Press desired hotkey. All hotkeys can be changed on the trainer.
Editor Options
# Currency
Current Balance