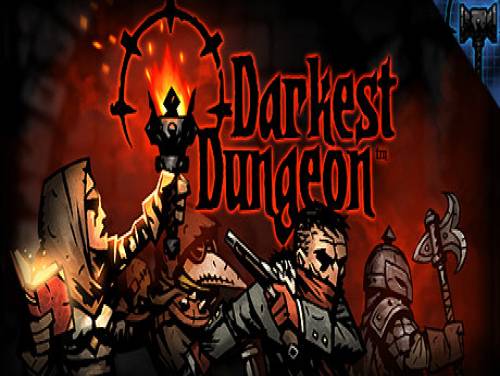 We are happy to show you the Darkest Dungeon trainer and the guide to its use!
If you have managed to find other items to be added, do not hesitate to send them in. We will add them to those already existing.
We have good news! For this game we also have some cheats. In the page dedicated to the Darkest Dungeon cheats you will find all the cheats, cheat codes and unlockables that will surely improve your experience with this game.
Darkest Dungeon is an addictive RPG roguelike turn-based gothic, focusing on the stress from the adventure. Recruit, train and guide a group of heroes disturbed in gloomy forests, labyrinths and forgotten crypts, ruined. Not you face only enemies unimaginable, but stress, famine, disease, and darkness was all-consuming. Uncover dark mysteries and measure your heroes against a series of fearsome monsters with an innovative combat system, turn-based strategy.
Once all the premises have been completed, we will show you the promo trainer we have recovered and the guide written specifically for us by the authors of the program.
Download Trainer
This trainer adds the following cheats to this game:
No Damage
No Stress
Full Torch
Easy Kills
Add 10 Inventory
Add Gold
Add Bust
Add Portrait
Add Deed
Add Crest
Why do you have to pay for some trainers and cheats?
Actually it is very rare to find games containing cheats because game developers are not interested at keeping them in their games. So the creation of cheats is executed by external programmers that spend their time and skills into the creation of trainers, programs that let you cheat on a particular game. They do it for passion or for money. Whatever the motivation, it's right to reward them for the time spent on their work.
Paid Cheats and Trainers are better in quality, contains more functionalities. They are maintained and supported by their developers.
Respect of the Copyright
The software you are about to download was not created by Apocanow. However, we have permission to publish and publicize by its authors Darkest Dungeon: Trainer - BUILD 24787+ THE COLOR OF MADN. The file you are about to download is virus free, even if sometimes your antivirus can trigger for a false positive.
Using this Trainer
Launch the trainer first, then launch the Game and then Press F1 at the Main Menu.
Listen for "Activated".
Press desired option key
Options in Promo
Numpad 3: Full Torch
Options
Numpad 1: No Damage
Numpad 2: No Stress
Numpad 3: Full Torch
Numpad 4: Easy Kills
Numpad 5: Add 10 Inventory
Numpad 6: Add Gold
Numpad 7: Add Bust
Numpad 8: Add Portrait
Numpad 9: Add Deed
Numpad 0: Add Crest
Notes
Numpad 1: No Damage - toggle on and your forces cannot be
harmed by anything.
Numpad 2: No Stress - toggle on and your stress remains
low.
Numpad 3: Full Torch - toggle on and the dungeon torch
remains 100% lit.
Numpad 4: Easy Kills - toggle on and your enemies are
easily killed.
Numpad 5: Add 10 Inventory - Open the inventory while
in the dungeon. Each press adds 10 more to the
item in the upper left slot ONLY. Move items
there and use this to multiply them.
Numpad 6: Add Gold - while back at the Estate, use this
to add more.
Numpad 7: Add Bust - while back at the Estate, use this
to add more.
Numpad 8: Add Portrait - while back at the Estate, use this
to add more.
Numpad 9: Add Deed - while back at the Estate, use this
to add more.
Numpad 0: Add Crest - while back at the Estate, use this
to add more.
This trainer will allow you to customize the keys if you desire!
There are two ways to do this. One is the built-in custom key
creation and the other is the Trainer Customizer.
Built-in Custom Key Creation (this feature is not in Promo Trainers)
To create a custom key, make sure you have pressed F1 to activate
the trainer. Next, mouse over the option description on the
trainer and press the left mouse button. You will hear "Select Key".
Select the key on your keyboard that you wish to use. The program
will then say "Activated" and the option listed on the trainer will
update to the key you selected and will have "Custom" before it.
You can also click ANY option with the mouse button and then press
the ESC key to reset the trainer options back to their default
keys. You will need to do this each time you start the trainer or
use the Trainer Customizer described below.
Trainer Customizer
Alternatively, you can also use our Trainer Customizer to accomplish
this! Download it from our trainer troubleshooting page (link below).
Having trouble getting the trainer to work? Visit our forums at www.cheathappens.com
and check out our TRAINER TROUBLESHOOTING GUIDE for helpful tips: