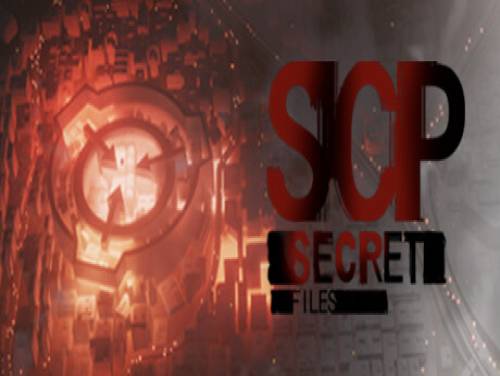 Welcome to the SCP: Secret Files trainer page. You will surely be satisfied with the material we found, as this is a site completely dedicated to trainers and cheats of video games.
If you have managed to find other items to be added, do not hesitate to send them in. We will add them to those already existing.
Available on this site are also the cheats of SCP: Secret Files: codes and strategies inside the page will allow you to get to the end of the game without any problem overcoming any kind of obstacle. Check now our official page dedicated to SCP: Secret Files cheats.
SCP: Secret Files is a collection of cases from the SCP Foundation, an organization tasked with containing dangerous anomalies.What you will see as an assistant to dr.Raymond Hamm will make you question everything you know.
The introduction is over. Here is the trainer for this game, and the related user guide.
Download Trainer
This trainer adds the following cheats to this game:
Increase Player Speed
Decrease Player Speed
Set Normal Player Speed
Decrease Npc Speed
Increase Npc Speed
Freeze Npc
Set Normal Npc Speed
Save Position Slot 1
Save Position Slot 2
Save Position Slot 3
Save Position Slot 4
Save Position Slot 5
Restore Position Slot 1
Restore Position Slot 2
Restore Position Slot 3
Restore Position Slot 4
Restore Position Slot 5
Game Speed




Respect of the Copyright

The software you are about to download was not created by Apocanow. However, we have permission to publish and publicize by its authors SCP: Secret Files: Trainer. The file you are about to download is virus free, even if sometimes your antivirus can trigger for a false positive.
Activating this trainer
If not state otherwise below, press F1 at main menu.
Listen for 'Trainer Activated'.
Press desired hotkey. All hotkeys can be changed on the trainer.
Trainer Options
# Player
NumPad1: Increase Player Speed
NumPad2: Decrease Player Speed
NumPad3: Set Normal Player Speed
# Npc
NumPad4: Decrease Npc Speed
NumPad5: Increase Npc Speed
NumPad6: Freeze Npc
NumPad7: Set Normal Npc Speed
# Teleport
NumPad8: Save Position Slot 1
NumPad9: Save Position Slot 2
Multiply: Save Position Slot 3
Add: Save Position Slot 4
Subtract: Save Position Slot 5
Decimal: Restore Position Slot 1
Divide: Restore Position Slot 2
F1: Restore Position Slot 3
F2: Restore Position Slot 4
F3: Restore Position Slot 5
# Misc
F4: Game Speed