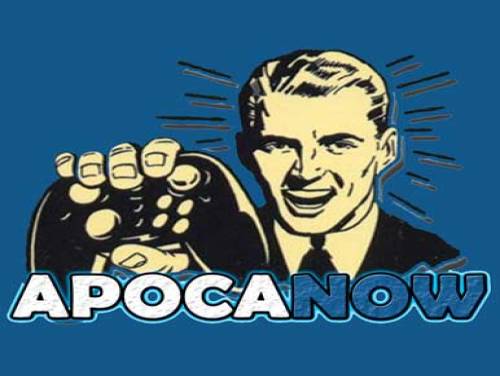 Hello! We are pleased to have you here on our website. This page shows the trainer and its user guide for Dead Island 2.
The guide may not be 100% complete! If you have found something we don't have contact us. We will be happy to update this article with what you have sent us.
Not only the trainer! For you there are also cheats and cheat codes of Dead Island 2. In the appropriate Dead Island 2 cheats page there are paragraphs dedicated to how to cheat with this game, and to unlock unpublished game modes, in addition to the list of achievements and how to get them.
A deadly virus is spreading across Los Angeles, California, turning its inhabitants into ravenous zombies. The city is in quarantine and the military have retreated. Bitten, infected, but more than just immune, you learn to harness the zombie inside. Only you, and the handful of other swaggering fellows who happen to be resistant to the pathogen, holds the future of Los Angeles (and humanity), in the balance. As you uncover the truth behind the outbreak you'll discover who—or what—you are. Survive, evolve, save the world—just another day in Los Angeles! The much-loved zombie saga is back with a unique formula of horror, dark humor and over the top zombie-slaying, spanning an epic pulp adventure. Dead Island 2 is a thrilling first-person action RPG that takes players across a brand-new playground. Stylish, vibrant and flooded with zombie infection, explore iconic, gore-drenched Los Angeles. Meet larger-than-life characters. Slay countless foes in exquisitely bloody detail. And evolve to become the ultimate Zombie Slayer. See you in HELL-A!
Let's move on to show you the trainer after the introduction we just wrote in. Before downloading it, consult the user guide to make sure you aren't going to make mistakes.
Download Trainer
This trainer adds the following cheats to this game:
Invulnerable
Unlimited Health
Unlimited Energy
No Fatigue
No Hunger
No Thirst
Unlimited Sanity
Unlimited AP
Keep Body Temp at 36c
Unlimited Blood Volume
Super Move Speed
Unlimited Ammo
No Reload
Unlimited Weapon Durability
Super Weapon Damage
Super Weapons Force
Super Weapon Fire Range
Zero Weapon Fire Noise
Super Weapon Bullet Speed
No Recoil
Super Weapon Fire Interval
No Weapon Jam
Game Speed
Edit: Character Attr Point
Edit: Character Skill Point
Edit: Character Perk Point




Respect of the Copyright

The software you are about to download was not created by Apocanow. However, we have permission to publish and publicize by its authors Dead Island 2: Trainer - ORIGINAL. The file you are about to download is virus free, even if sometimes your antivirus can trigger for a false positive.
Activating this trainer
If not state otherwise below, press F1 at main menu.
Listen for 'Trainer Activated'.
Press desired hotkey. All hotkeys can be changed on the trainer.
Trainer Options
# Player
NumPad1: Invulnerable
NumPad2: Unlimited Health
NumPad3: Unlimited Energy
NumPad4: No Fatigue
NumPad5: No Hunger
NumPad6: No Thirst
NumPad7: Unlimited Sanity
NumPad8: Unlimited AP
NumPad9: Keep Body Temp at 36c
Multiply: Unlimited Blood Volume
Add: Super Move Speed
Subtract: Unlimited Ammo
Decimal: No Reload
Divide: Unlimited Weapon Durability
F1: Super Weapon Damage
F2: Super Weapons Force
F3: Super Weapon Fire Range
F4: Zero Weapon Fire Noise
F5: Super Weapon Bullet Speed
F6: No Recoil
F7: Super Weapon Fire Interval
F8: No Weapon Jam
# Game
F9: Game Speed
Editor Options
# Player
Character Attr Point
Character Skill Point
Character Perk Point
Notes
Mute Hotkeys:
To temporarily disable the Hotkeys, press CTRL-H after trainer is
activated. You can use CTRL-H to re-activate the Hotkeys as well.
You can also mute specific hotkeys by changing the hotkey you want to mute to 'NONE'.