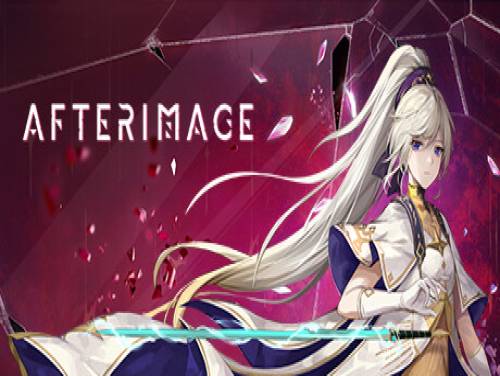 Welcome to the Afterimage trainer page. You will surely be satisfied with the material we found, as this is a site completely dedicated to trainers and cheats of video games.
If you know anything else relevant to the topic do not hesitate to contact us, you will make it more complete and more useful to all visitors.
We also have cheats for Afterimage! In our Afterimage cheats page you will find codes and unlockable to overcome all obstacles and arrive without any worries at the end of the game.
Afterimage is a hand-drawn 2D action-adventure with fast-paced combat, character creation, non-linear levels, and a gripping storyline set in the ruins of a fantasy world.
Thank you for reading this brief introduction. Now let's show you the guide to the trainer and the button to download it.
Download Trainer
This trainer adds the following cheats to this game:
Invulnerable
Unlimited Health
Unlimited Energy
No Fatigue
No Hunger
No Thirst
Unlimited Sanity
Unlimited AP
Keep Body Temp at 36c
Unlimited Blood Volume
Super Move Speed
Unlimited Ammo
No Reload
Unlimited Weapon Durability
Super Weapon Damage
Super Weapons Force
Super Weapon Fire Range
Zero Weapon Fire Noise
Super Weapon Bullet Speed
No Recoil
Super Weapon Fire Interval
No Weapon Jam
Game Speed
Edit: Character Attr Point
Edit: Character Skill Point
Edit: Character Perk Point




Respect of the Copyright

The software you are about to download was not created by Apocanow. However, we have permission to publish and publicize by its authors Afterimage: Trainer - ORIGINAL. The file you are about to download is virus free, even if sometimes your antivirus can trigger for a false positive.
Activating this trainer
If not state otherwise below, press F1 at main menu.
Listen for 'Trainer Activated'.
Press desired hotkey. All hotkeys can be changed on the trainer.
Trainer Options
# Player
NumPad1: Invulnerable
NumPad2: Unlimited Health
NumPad3: Unlimited Energy
NumPad4: No Fatigue
NumPad5: No Hunger
NumPad6: No Thirst
NumPad7: Unlimited Sanity
NumPad8: Unlimited AP
NumPad9: Keep Body Temp at 36c
Multiply: Unlimited Blood Volume
Add: Super Move Speed
Subtract: Unlimited Ammo
Decimal: No Reload
Divide: Unlimited Weapon Durability
F1: Super Weapon Damage
F2: Super Weapons Force
F3: Super Weapon Fire Range
F4: Zero Weapon Fire Noise
F5: Super Weapon Bullet Speed
F6: No Recoil
F7: Super Weapon Fire Interval
F8: No Weapon Jam
# Game
F9: Game Speed
Editor Options
# Player
Character Attr Point
Character Skill Point
Character Perk Point
Notes
Mute Hotkeys:
To temporarily disable the Hotkeys, press CTRL-H after trainer is
activated. You can use CTRL-H to re-activate the Hotkeys as well.
You can also mute specific hotkeys by changing the hotkey you want to mute to 'NONE'.