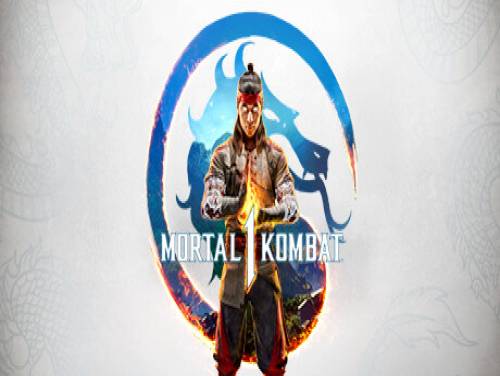 Introducing the page of Apocanow dedicated to the trainer of Mortal Kombat 1! In it we will explain how to install it and use it, in order to activate the cheats and unlock new parts of the game.
If you believe you have something useful to add to the article, please contact us and we will be happy to publish all here on this page.
We also have cheats for Mortal Kombat 1! In our Mortal Kombat 1 cheats page you will find codes and unlockable to overcome all obstacles and arrive without any worries at the end of the game.
Discover a completely revolutionized Mortal Kombat™ universe created by the Fire God Liu Kang.Mortal Kombat™ 1 inaugurates a new era for the iconic franchise: a new combat system, new modes and new Fatalities!
Let's move on to show you the trainer after the introduction we just wrote in. Before downloading it, consult the user guide to make sure you aren't going to make mistakes.
Download Trainer
This trainer adds the following cheats to this game:
Unlimited Health Player 1
Unlimited Special Player 1
Unlimited Kameo Player 1
Easy Finisher Player 1
Weak Player 1
Freeze Player 1
Unlimited Health Player 2
Unlimited Special Player 2
Unlimited Kameo Player 2
Easy Finisher Player 2
Weak Player 2
Freeze Player 2
Freeze Round Timer
Game Speed
Edit: Max Health Player 1
Edit: Max Health Player 2




Respect of the Copyright

The software you are about to download was not created by Apocanow. However, we have permission to publish and publicize by its authors Mortal Kombat 1: Trainer - 0.111-813990. The file you are about to download is virus free, even if sometimes your antivirus can trigger for a false positive.
Activating this trainer
If not state otherwise below, press F1 at main menu.Listen for 'Trainer Activated'.Press desired hotkey. All hotkeys can be changed on the trainer.
Trainer Options
# Player 1NumPad1: Unlimited Health Player 1NumPad2: Unlimited Special Player 1NumPad3: Unlimited Kameo Player 1NumPad4: Easy Finisher Player 1NumPad5: Weak Player 1NumPad6: Freeze Player 1# Player 2NumPad7: Unlimited Health Player 2NumPad8: Unlimited Special Player 2NumPad9: Unlimited Kameo Player 2Multiply: Easy Finisher Player 2Add: Weak Player 2Subtract: Freeze Player 2# RoundDecimal: Freeze Round Timer# GameplayDivide: Game Speed
Editor Options
# Player StatsMax Health Player 1Max Health Player 2
Notes
Unlimited Health Player 1:For Single Player and Kampaign, Player 1 is usually the player you control.
Mute Hotkeys:
To temporarily disable the Hotkeys, press CTRL-H after trainer isactivated. You can use CTRL-H to re-activate the Hotkeys as well.You can also mute specific hotkeys by changing the hotkey you want to mute to 'NONE'.