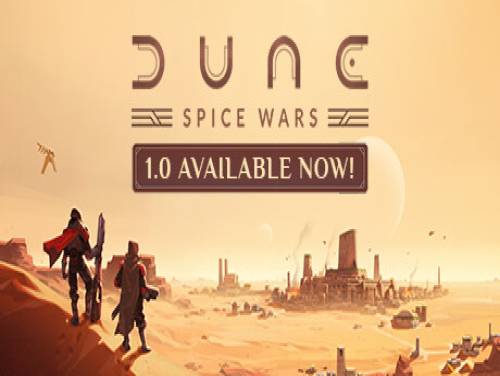 Welcome to our website. you are into the Dune Spice Wars trainer page. Without too many premises let's describe this article!
If you believe you have something useful to add to the article, please contact us and we will be happy to publish all here on this page.
Together with the trainer we can also provide you with cheats for this game. Enter into the Dune Spice Wars cheats page and you will find all the cheats and unlockables to easily finish the game and, often, even a small guide to the collectibles of the game.
4X real-time strategy game created by the developers of the highly acclaimed Northgard.Set in Frank Herbert's pioneering Dune universe, in this game you will lead your faction to control and dominate the hostile desert planet of Arrakis.
Let's move on to show you the trainer after the introduction we just wrote in. Before downloading it, consult the user guide to make sure you aren't going to make mistakes.
Download Trainer
This trainer adds the following cheats to this game:
Mega Resources
Mega Hegemony
Easy Hegemony
God Mode Units
Super Unit
Weak Unit
Buy Things Cost Nothing
Game Speed
Edit: Health (Selected Unit)
Edit: Health (Selected Base)




Respect of the Copyright

The software you are about to download was not created by Apocanow. However, we have permission to publish and publicize by its authors Dune Spice Wars: Trainer - 1.0.0.28038. The file you are about to download is virus free, even if sometimes your antivirus can trigger for a false positive.
Activating this trainer
If not state otherwise below, press F1 at main menu.Listen for 'Trainer Activated'.Press desired hotkey. All hotkeys can be changed on the trainer.
Trainer Options
# ResourcesNumPad1: Mega Resources# CombatNumPad2: Invincible ArmyNumPad3: Super Damage# GameplayNumPad4: Game Speed
Editor Options
# ResourceHegemony
Notes
Activate trainer ONLY when you reach MAIN MENU.If MEGA RESOURCES causes negative value for SOLARI, then press ESC, click SAVE, then LOAD the save and you are back to normal.Mega Resources:Toggle on and several of your resources max out.Hegemony:Mouse over the Gold colored Hegemony icon at the upper right of the screen and a value will show, likely 0, in the editor. You can modify this value to something HIGHER OR LOWER to change your Hegemony total.
Mute Hotkeys:
To temporarily disable the Hotkeys, press CTRL-H after trainer isactivated. You can use CTRL-H to re-activate the Hotkeys as well.You can also mute specific hotkeys by changing the hotkey you want to mute to 'NONE'.