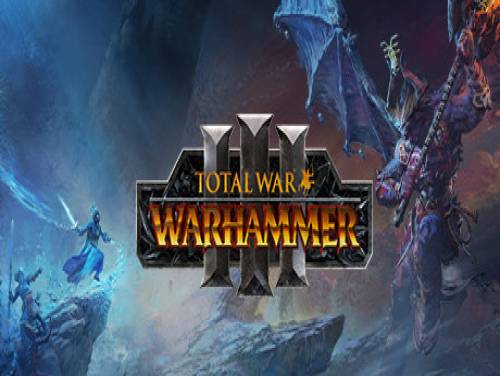 Hello and welcome to Apocanow, we present the article about the Trainer of Total War: Warhammer 3. We hope it will allow you to improve your experience with this game.
If you have managed to find other items to be added, do not hesitate to send them in. We will add them to those already existing.
Not only the trainer! For you there are also cheats and cheat codes of Total War: Warhammer 3. In the appropriate Total War: Warhammer 3 cheats page there are paragraphs dedicated to how to cheat with this game, and to unlock unpublished game modes, in addition to the list of achievements and how to get them.
The cataclysmic conclusion to the Total War: WARHAMMER trilogy is coming. Rally your forces and step into the Realm of Chaos, a dimension of mind-bending horror where the very fate of the world will be decided. Will you conquer your Daemons… or command them?
And now, finally, the long-awaited trainer for this game: download it, and after reading the user guide, activate it and you will be able to use all the cheats promised while playing.
Download Trainer
This trainer adds the following cheats to this game:
Unlimited Movement
Unlimited Movement Armies
Reset Player Army Health
Weak Enemy Army Health
Fast Recruits
Fast Construction
Fast Research
Enable God Mode on Selected Units in Battle
Unlimited Ammo Battle Units
Unlimited Morale
Unlimited Winds of Magic
Fast Spell Cooldowns
Attacking Player Wins Auto Resolve Battles
Easy Diplomacy
Game Speed
Edit: Treasury
Edit: Resource
Edit: Elves Influence
Edit: Population
Edit: Growth
Edit: XP
Edit: Rank
Edit: Skill Points
Edit: Control




Respect of the Copyright

The software you are about to download was not created by Apocanow. However, we have permission to publish and publicize by its authors Total War: Warhammer 3: Trainer - 4.0.2 HF. The file you are about to download is virus free, even if sometimes your antivirus can trigger for a false positive.
Activating this trainer
If not state otherwise below, press F1 at main menu.Listen for 'Trainer Activated'.Press desired hotkey. All hotkeys can be changed on the trainer.
Trainer Options
# UnitsNumPad1: Unlimited Movement# ArmyNumPad2: Unlimited Movement ArmiesNumPad3: Reset Player Army HealthNumPad4: Weak Enemy Army HealthNumPad5: Fast Recruits# CitiesNumPad6: Fast Construction# TechnologyNumPad7: Fast Research# BattleNumPad8: Enable God Mode on Selected Units in BattleNumPad9: Unlimited Ammo Battle UnitsMultiply: Unlimited MoraleAdd: Unlimited Winds of MagicSubtract: Fast Spell Cooldowns# Map BattleDecimal: Attacking Player Wins Auto Resolve Battles# DiplomacyDivide: Easy Diplomacy# GameplayF1: Game Speed