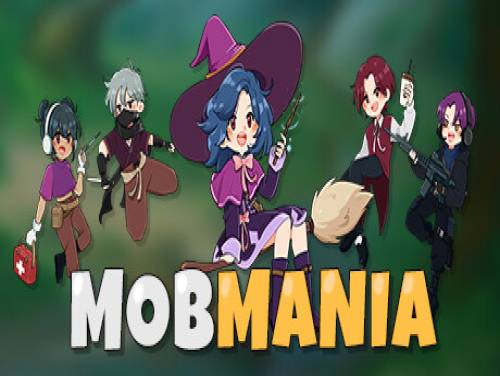 Hello! We are pleased to have you here on our website. This page shows the trainer and its user guide for MobMania.
If you know anything else relevant to the topic do not hesitate to contact us, you will make it more complete and more useful to all visitors.
In the following MobMania cheats page you will be able to see all the cheats and codes we managed to collect for this game. Thanks to them you will be able to overcome any difficulty, even at the cost of cheating a little.
Mobmania is a four (4) player real-time cooperative action rogue-like where you kill enemies, purchase items after leveling up, and survive long enough against thousands of monsters and bosses until the final battle against the witch.
Once all the premises have been completed, we will show you the promo trainer we have recovered and the guide written specifically for us by the authors of the program.
Download Trainer
This trainer adds the following cheats to this game:
Infinite Health
Add EXP
One Hit Kills
Change Gold
Change Green Coins
Game Speed
Edit: Gold
Edit: Green Coins




Respect of the Copyright

The software you are about to download was not created by Apocanow. However, we have permission to publish and publicize by its authors MobMania: Trainer - a.6.3.2. The file you are about to download is virus free, even if sometimes your antivirus can trigger for a false positive.
Activating this trainer
If not state otherwise below, press F1 at main menu.Listen for 'Trainer Activated'.Press desired hotkey. All hotkeys can be changed on the trainer.
Trainer Options
# PlayerNumPad1: Infinite HealthNumPad2: Add EXPNumPad3: One Hit Kills# MarketNumPad4: Change GoldNumPad5: Change Green Coins# MiscNumPad6: Game Speed
Editor Options
# MarketGoldGreen Coins
Notes
Change Gold:Change Green Coins:Go to the MARKET, now press hotkey or use editor to change your cashMarket' Gold:Market' Green Coins:Go to the MARKET, now press hotkey or use editor to change your cash