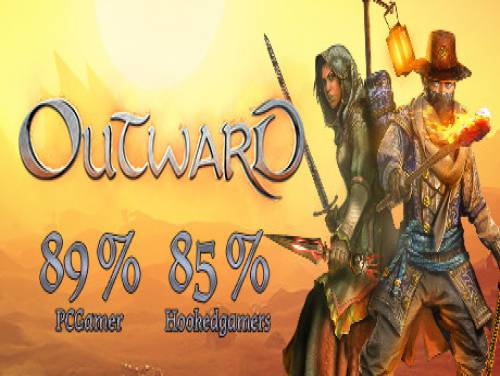 Hello and welcome to Apocanow, we present the article about the Trainer of Outward. We hope it will allow you to improve your experience with this game.
Are you able to improve this guide? We would be really happy to know how, so we can create a better article, updating it with your advices.
Together with the trainer we can also provide you with cheats for this game. Enter into the Outward cheats page and you will find all the cheats and unlockables to easily finish the game and, often, even a small guide to the collectibles of the game.
No great trip is achieved without great efforts. Outward is an RPG open-world in which the cold of the night, or an infected wound can be lethal in the presence of a predator lurking in the darkness.
Let's move on to show you the trainer after the introduction we just wrote in. Before downloading it, consult the user guide to make sure you aren't going to make mistakes.
Download Trainer
This trainer adds the following cheats to this game:
Unlimited Health
Unlimited Mana
Unlimited Stamina
Unlimited Food
Unlimited Drink
Unlimited Sleep
Unlimited Body Temp
Unlimited Stability
Needs Don't Update
Instant Skills Cooldown
No Skill Item Requirements
Unlimited Durability and Lanterns
Max Carrying Capacity
Unlimited Item Use
Easy Kills Locked Enemy
Enemies Don't React
Easy Craft/Cook/Produce
Unencumbered Backpack
Unlimited Ammo
Current Player Silver
Breakpoints Spent
Why do you have to pay for some trainers and cheats?
Actually it is very rare to find games containing cheats because game developers are not interested at keeping them in their games. So the creation of cheats is executed by external programmers that spend their time and skills into the creation of trainers, programs that let you cheat on a particular game. They do it for passion or for money. Whatever the motivation, it's right to reward them for the time spent on their work.
Paid Cheats and Trainers are better in quality, contains more functionalities. They are maintained and supported by their developers.
Respect of the Copyright
The software you are about to download was not created by Apocanow. However, we have permission to publish and publicize by its authors Outward: Trainer - 06.17.2020. The file you are about to download is virus free, even if sometimes your antivirus can trigger for a false positive.
Activating this trainer
If not state otherwise below, press F1 at main menu.
Listen for 'Trainer Activated'.
Press desired hotkey. All hotkeys can be changed on the trainer.
Promo Options
NumPad8: Unlimited Stability
Trainer Options
NumPad1: Unlimited Health
NumPad2: Unlimited Mana
NumPad3: Unlimited Stamina
NumPad4: Unlimited Food
NumPad5: Unlimited Drink
NumPad6: Unlimited Sleep
NumPad7: Unlimited Body Temp
NumPad8: Unlimited Stability
NumPad9: Needs Don't Update
Multiply: Instant Skills Cooldown
Add: No Skill Item Requirements
Separator: Unlimited Durability and Lanterns
Subtract: Maximum Carrying Capacity
Decimal: Unlimited Item Use
Divide: Easy Kills Locked Enemy
F1: Enemies Don't React
F2: Easy Craft / Cook / Produce
F3: Unencumbered Backpack
F4: Unlimited Ammo
Editor Options
Currency: Current Player Silver