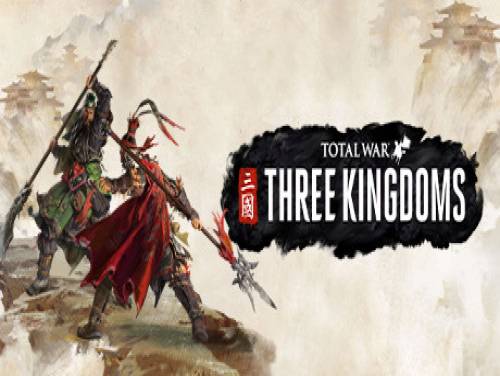 We are happy to show you the Total War: Three Kingdoms trainer and the guide to its use!
If you know other material about the trainer and you can improve this guide, we would be happy to know the details. Contact us! You will help all users who are looking for a good guide made for this topic.
We have good news! For this game we also have some cheats. In the page dedicated to the Total War: Three Kingdoms cheats you will find all the cheats, cheat codes and unlockables that will surely improve your experience with this game.
Total War™: THREE KINGDOMS is the first game in the critically acclaimed strategy series to recreate the epic battles of ancient China. An exciting campaign imperial rounds, achievements and jaw-dropping battles in real-time, THREE KINGDOMS redefines the series in a was legendary.
After this introduction to the game, here is the trainer we promised you. You can see the guide and download the trainer on your PC.
Download Trainer
This trainer adds the following cheats to this game:
Easy Unlock Yellow Turban Reforms
Instant Complete Yellow Turban Reforms
Unlimited Battle Ammo
Unlimited Credibility/Population/Reservers/Food
Unlimited Unit Movement
Set Traits Value
One Turn Building Construction
Easy Build Buildings
Set Public Order
Set Military Supplies
One Turn Reforms
Repopulate and Fill Armies
Instant Reset Battle Skill Cooldowns
Set High Morale
Set No Morale
Invincible Army in Battle
Game Speed
Easy Negotiations
Character Loyalty/Satisfaction
Freeze Date/Extend Lives
Edit Current Treasury
Edit Current Skill Points
Edit Current Rank
Edit Current XP
Why do you have to pay for some trainers and cheats?
Actually it is very rare to find games containing cheats because game developers are not interested at keeping them in their games. So the creation of cheats is executed by external programmers that spend their time and skills into the creation of trainers, programs that let you cheat on a particular game. They do it for passion or for money. Whatever the motivation, it's right to reward them for the time spent on their work.
Paid Cheats and Trainers are better in quality, contains more functionalities. They are maintained and supported by their developers.
Respect of the Copyright
The software you are about to download was not created by Apocanow. However, we have permission to publish and publicize by its authors Total War: Three Kingdoms: Trainer - 1.5.0 Build 13493.1921376. The file you are about to download is virus free, even if sometimes your antivirus can trigger for a false positive.
Activating this trainer
If not state otherwise below, press F1 at main menu.
Listen for 'Trainer Activated'.
Press desired hotkey. All hotkeys can be changed on the trainer.
Promo Options
NumPad5: Easy Build Buildings
Trainer Options
NumPad1: Unlimited Credibility / Population / Reservers / Food
NumPad2: Unlimited Unit Movement
NumPad3: Set Traits Value
NumPad4: One Turn Building Construction
NumPad5: Easy Build Buildings
NumPad6: Set Public Order
NumPad7: Set Military Supplies
NumPad8: One Turn Reforms
NumPad9: Repopulate And Fill Armies
Multiply: Instant Reset Battle Skill Cooldowns
Add: Set High Morale
Separator: Set No Morale
Subtract: Invincible Army in Battle
Decimal: Game Speed
Divide: Easy Negotiations
F1: Unlimited Battle Ammo
F2: Character Loyalty / Satisfaction
F3: Freeze Date / Extend Lives
F4: Easy Unlock Yellow Turban Reforms
F5: Instant Complete Yellow Turban Reforms
F6: Set Character Full Faction Satisfaction
Editor Options
Currency: Current Treasury
Ranking Unit Stats: Current Skill Points
Ranking Unit Stats: Current Rank
Ranking Unit Stats: Current XP