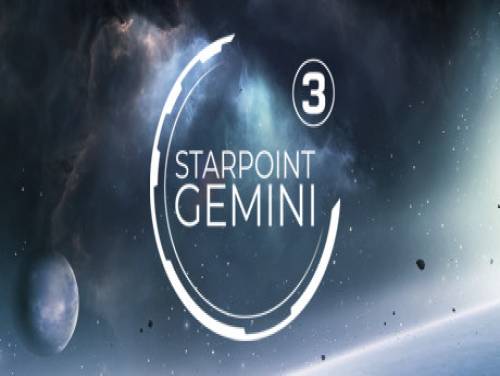 Hello! We are pleased to have you here on our website. This page shows the trainer and its user guide for Starpoint Gemini 3.
Are you able to improve this guide? We would be really happy to know how, so we can create a better article, updating it with your advices.
Not only that, we can also offer you cheats and codes for this game! See the Starpoint Gemini 3 cheats page. You will see a selection of cheats and strategies useful to overcome any hostility the game puts in front of you.
Jonathan Bold is a buccaneer of the space of this trigger-happy, with an impeccable taste for women and a knack for finding trouble. His companion digital ADAH is always ready to save the situation, but pay off the debts of the bar, or tackle the aliens in shady situations are things that it is better to leave this to the real heroes.
And now, finally, the long-awaited trainer for this game: download it, and after reading the user guide, activate it and you will be able to use all the cheats promised while playing.
Download Trainer
This trainer adds the following cheats to this game:
Infinite Hull
Infinite Shield
Unlimited Boost
Unlimited Ammo
Unlimited Missiles
One Hit Kills
Change Cash
Super Speed
Reset Spent Skill Points
Edit: Cash
Edit: Spent Skill Points
Why do you have to pay for some trainers and cheats?
Actually it is very rare to find games containing cheats because game developers are not interested at keeping them in their games. So the creation of cheats is executed by external programmers that spend their time and skills into the creation of trainers, programs that let you cheat on a particular game. They do it for passion or for money. Whatever the motivation, it's right to reward them for the time spent on their work.
Paid Cheats and Trainers are better in quality, contains more functionalities. They are maintained and supported by their developers.
Respect of the Copyright
The software you are about to download was not created by Apocanow. However, we have permission to publish and publicize by its authors Starpoint Gemini 3: Trainer - 0.752.0. The file you are about to download is virus free, even if sometimes your antivirus can trigger for a false positive.
Activating this trainer
If not state otherwise below, press F1 at main menu.
Listen for 'Trainer Activated'.
Press desired hotkey. All hotkeys can be changed on the trainer.
Promo Options
NumPad8: Super Speed
Trainer Options
# Player Ship
NumPad1: Infinite Hull
NumPad2: Infinite Shield
NumPad3: Unlimited Boost
NumPad4: Unlimited Ammo
NumPad5: Unlimited Missiles
NumPad6: One Hit Kills
# Misc
NumPad7: Change Cash
NumPad8: Super Speed
NumPad9: Reset Spent Skill Points
Editor Options
# Player:
Cash
Spent Skill Points
Notes
One Hit Kills:
While active every ship except the player's ship gets killed with a single hit. May affect ally ships as well.
Reset Spent Skill Points:
Press hotkey to get skill points back while upgrade skills remain.