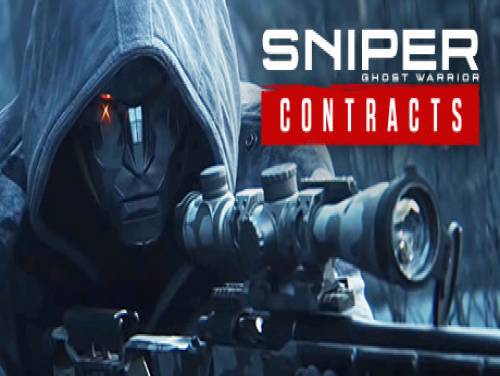 Welcome to Apocanow! This article shows the trainer of the game Sniper Ghost Warrior Contracts and contains a little guide to its use in separate pages, you will also find possible walkthroughs and cheats of the game.
Are you aware of anything else regarding this trainer or have any other material? Send it without any problems! We will be happy to update this guide with the material you send us!
Do you want to get out of the box? We have cheats for Sniper Ghost Warrior Contracts. See the Sniper Ghost Warrior Contracts cheats page. You will find all the cheats,cheat codes, unlockables and objectives with the explanation on how to overcome them.
Live an authentic experience by a sniper in the lands cold and hostile Siberia. The brand new gaming system based on contracts requires strategic vision and proposes missions that are ready to be addressed in many different ways.
After this introduction to the game, here is the trainer we promised you. You can see the guide and download the trainer on your PC.
Download Trainer
This trainer adds the following cheats to this game:
Infinite Health
Infinite Stamina
Unlimited Steady Breath
Invisible Sniper
Bionic Jump
Unlimited Ammo
No Reload
Change Credits
Change Skulls
Change Locks
Change Stars
Fast Game Speed
Unlimited Grenades
Unlimited Medkits
Unlimited Drone Range
Unlimited Drone Battery
Edit: Credits
Edit: Skulls
Edit: Locks
Edit: Stars
Why do you have to pay for some trainers and cheats?
Actually it is very rare to find games containing cheats because game developers are not interested at keeping them in their games. So the creation of cheats is executed by external programmers that spend their time and skills into the creation of trainers, programs that let you cheat on a particular game. They do it for passion or for money. Whatever the motivation, it's right to reward them for the time spent on their work.
Paid Cheats and Trainers are better in quality, contains more functionalities. They are maintained and supported by their developers.
Respect of the Copyright
The software you are about to download was not created by Apocanow. However, we have permission to publish and publicize by its authors Sniper Ghost Warrior Contracts Trainer - v1.05. The file you are about to download is virus free, even if sometimes your antivirus can trigger for a false positive.
Activating this trainer
If not state otherwise below, press F1 at main menu.
Listen for 'Trainer Activated'.
Press desired hotkey. All hotkeys can be changed on the trainer.
Promo Options
Separator: Fast Game Speed
Trainer Options
# Player
NumPad1: Infinite Health
NumPad2: Infinite Stamina
NumPad3: Unlimited Steady Breath
NumPad4: Invisible Sniper
NumPad5: Bionic Jump
# Weapon
NumPad6: Unlimited Ammo
NumPad7: No Reload
# Currency
NumPad8: Change Credits
NumPad9: Change Skulls
Multiply: Change Locks
Add: Change Stars
# Gameplay
Separator: Fast Game Speed
# Items
Subtract: Unlimited Grenades
Decimal: Unlimited Medkits
# Drone
Divide: Unlimited Drone Range
F1: Unlimited Drone Battery
Editor Options
# Player:
Credits
Skulls
Locks
Stars
Notes
IMPORTANT: This game uses EasyAntiCheat. Before you can use the trainer you must replace the Launch_Game.exe file in the game installation folder with the file included with the trainer.
Infinite Health:
Infinite Stamina:
Unlimited Steady Breath:
Unlimited Ammo:
No Reload:
Unlimited Drone Range:
Unlimited Drone Battery:
Toggle on for effect.
Invisible Sniper:
Toggle on and most enemies cannot see you, nor do they fire upon the area they hear you shoot from.
Bionic Jump:
Toggle on and you can jump much higher! WARNING! Without Infinite Health on, you are likely to be injured or even killed jumping from high places. Also, best to leave this off when firing sniper rifles due to the kick.
Change Credits:
Change Skulls:
Change Locks:
Change Stars:
Visit loadout first and press hotkey.
Unlimited Grenades:
Toggle on and when you throw you have plenty.
Unlimited Medkits:
Toggle on and when you equip them, you have plenty.