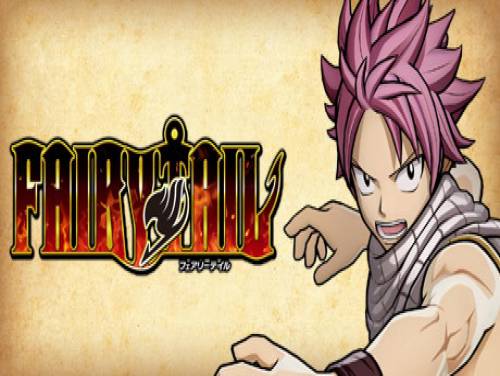 Welcome to our website. you are into the Fairy Tail trainer page. Without too many premises let's describe this article!
The guide may not be 100% complete! If you have found something we don't have contact us. We will be happy to update this article with what you have sent us.
Wwe also have cheats for Fairy Tail! You can find them in the appropriate Fairy Tail cheats page. Inside there are paragraphs about cheats and unlockables relative to the game. If you are stuck somewhere in the game, or if you just want have more fun out of the rules, no way is better than consulting the cheats we have collected for you.
Do you think that's not enough? We also have the walkthrough of Fairy Tail! You can find it in the appropriate Fairy Tail walkthrough page. In that page there are one or more videos containing the guide to the various pieces of game. If you are stuck somewhere in the game there is no way better than seeing the videos we've collected for you.
Play the role of powerful mages from various guilds 16 playable characters! More characters added in addition to the ones in Fairy Tail! In addition, the game contains an original episode.
Thank you for reading this brief introduction. Now let's show you the guide to the trainer and the button to download it.
Download Trainer
This trainer adds the following cheats to this game:
Infinite HP
Infinite MP
One HIt Kills
Low Enemy MP
Instant Fairy Gauge
Unlimited Items
Unlimited Battle Item Usage
Item Multiplier
Unlimited Item Usage
Change Fairy Points
Change Jewels
Super Speed
EXP Multiplier
Edit: Fairy Points
Edit: Jewels
Why do you have to pay for some trainers and cheats?
Actually it is very rare to find games containing cheats because game developers are not interested at keeping them in their games. So the creation of cheats is executed by external programmers that spend their time and skills into the creation of trainers, programs that let you cheat on a particular game. They do it for passion or for money. Whatever the motivation, it's right to reward them for the time spent on their work.
Paid Cheats and Trainers are better in quality, contains more functionalities. They are maintained and supported by their developers.
Respect of the Copyright
The software you are about to download was not created by Apocanow. However, we have permission to publish and publicize by its authors Fairy Tail: Trainer - ORIGINAL. The file you are about to download is virus free, even if sometimes your antivirus can trigger for a false positive.
Activating this trainer
If not state otherwise below, press F1 at main menu.
Listen for 'Trainer Activated'.
Press desired hotkey. All hotkeys can be changed on the trainer.
Promo Options
Separator: Super Speed
Trainer Options
# Battle
NumPad1: Infinite HP
NumPad2: Infinite MP
NumPad3: One HIt Kills
NumPad4: Low Enemy MP
NumPad5: Instant Fairy Gauge
# Items
NumPad6: Unlimited Items
NumPad7: Unlimited Battle Item Usage
NumPad8: Item Multiplier
NumPad9: Unlimited Item Usage
# Misc
Multiply: Change Fairy Points
Add: Change Jewels
Subtract: Super Speed
Decimal: EXP Multiplier
Editor Options
# Misc
Fairy Points
Jewels