Time Recoil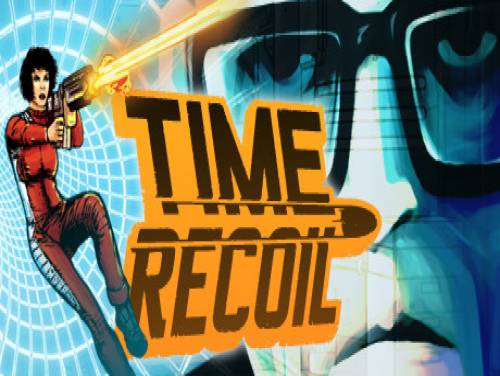 Welcome to the cheats page of Time Recoil We show you all the material we found, this being a site completely dedicated to the cheats and solutions of videogames.
Do you know others? We would be very happy to receive them, so you can publish them on the site by updating this article.
Discover Cheats, Cheat Codes and Tricks for Time Recoil (PC / PS4 / XBOX ONE / SWITCH): Game Achievements Guide.
This game was released on 10/07/2017 and the cheats we own are valid for PC / PS4 / XBOX ONE / SWITCH This list will be updated over time whenever we notice the existence of new consoles on which Time Recoil has been published.
Not only that, we can also offer you the solution of this game! See the solution of Time Recoil of apocanow, that is a selection of YouTube videos created specifically by third-party users in order to guide all the other players towards the completion of the game. complete Objectives and Trophies.
At the bottom of this page you can read the list of Objectives to be reached for the corresponding consoles, together with a small explanation on how to reach them.
Time Recoil is a shooter with the concepts of motion slow. Breaks through the walls while the time slows down. Watch your enemies fall like leaves and save the world from a mad scientist and dictator.
Let's move on to show you the cheats after the introduction we just wrote.
Cheats: PSN Trophies
Perform the following tasks to earn the corresponding PSN Trophy:
Title
PSN Trophies: Time Recoil

Timeghoul

Timeghoul

Get all the trophies!

Get all the trophies!

2 Star Par time

2 Star Par time

Get a two star time from all levels in Time Attack

Get a two star time from all levels in Time Attack

Faster than a bullet

Faster than a bullet

Get a three star time from all levels in Time Attack

Get a three star time from all levels in Time Attack

Hardcore

Hardcore

Complete all levels on Hardcore difficulty

Complete all levels on Hardcore difficulty

Murderous

Murderous

Complete all levels on Murderous difficulty

Complete all levels on Murderous difficulty

Psychic

Psychic

Use Psy-Blast

Use Psy-Blast

Mr. Freeze, Time

Mr. Freeze, Time

Activate Time Freeze

Activate Time Freeze

Dasher

Dasher

Kill four enemies with a single Dash

Kill four enemies with a single Dash

Dasher-Blaster

Dasher-Blaster

Kill five enemies with a single Dash-Blast

Kill five enemies with a single Dash-Blast

Psyche

Psyche

Kill six enemies with a single Psy-Blast

Kill six enemies with a single Psy-Blast

Whole Worm

Whole Worm

Kill four enemies with a single Wormhole

Kill four enemies with a single Wormhole

Beat That

Beat That

Kill everyone in a level with melee

Kill everyone in a level with melee

Shotgunner

Shotgunner

Kill three enemies with a single shotgun blast

Kill three enemies with a single shotgun blast

Friendly Fire

Friendly Fire

50 enemies dead by friendly fire

50 enemies dead by friendly fire

Six-Pack

Six-Pack

Chain six Dashes

Chain six Dashes

Blast Blast Blast... Blast

Blast Blast Blast... Blast

Do four Dash-Blasts in a single level

Do four Dash-Blasts in a single level
Cheats: Steam Achievements
Accomplish the following tasks to obtain the corresponding Steam Achievement:
Title
Steam Achievements: Time Recoil

Psychic

Psychic

Use Psy-Blast

Use Psy-Blast

Mr. Freeze, Time

Mr. Freeze, Time

Activate Time Freeze

Activate Time Freeze

Friendly Fire

Friendly Fire

See 50 enemies die to friendly fire

See 50 enemies die to friendly fire

Shotgunner

Shotgunner

Kill three enemies with a single shotgun blast

Kill three enemies with a single shotgun blast

Psyche

Psyche

Kill six enemies with a single Psy-Blast

Kill six enemies with a single Psy-Blast

Dasher-Blaster

Dasher-Blaster

Kill five enemies with a single Dash-Blast

Kill five enemies with a single Dash-Blast

Hardcore

Hardcore

Complete all levels on Hardcore difficulty

Complete all levels on Hardcore difficulty

Blast Blast Blast... Blast

Blast Blast Blast... Blast

Do four Dash-Blasts in a single level

Do four Dash-Blasts in a single level

Dasher

Dasher

Kill four enemies with a single Dash

Kill four enemies with a single Dash

Whole Worm

Whole Worm

Kill four enemies with a single Wormhole

Kill four enemies with a single Wormhole

Beat That

Beat That

Kill all enemies in a level with melee attacks

Kill all enemies in a level with melee attacks

Six Pack

Six Pack

Chain six Dashes

Chain six Dashes

Murderous

Murderous

Complete all levels on Murderous difficulty

Complete all levels on Murderous difficulty

2 Star Par time

2 Star Par time

Get a two star time from all levels in Time Attack

Get a two star time from all levels in Time Attack

Faster than a Bullet

Faster than a Bullet

Get a three star time from all levels in Time Attack

Get a three star time from all levels in Time Attack