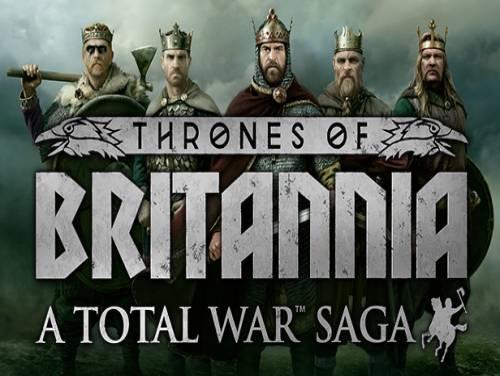 Welcome to the article on this site associated with the cheats and unlockables of Total War Saga: Thrones of Britannia. All the secrets we know about this game are written on this page.
If you know other unlockables or strategies, do not hesitate to contact us, you will make it more complete and more useful to all its visitors.
From the award-winning series of strategy games, The Total War Saga: Thrones of Britannia melee huge battles in real time with compelling campaigns, turn-based, in a crucial period of history. Anglo-saxon, clan gaelic and settlers, the vikings, fighting for the domain. Which Kingdom build?
Total War Saga: Thrones of Britannia has been published on 03/05/2018 for PC. We take care to update the list of consoles for which the game was published over time if the cheats are they also applied to new arrivals.
Discover 2 cheats and cheat codes for Total War Saga: Thrones of Britannia (PC).
We can also offer you the Trainer for this game, in our dedicated page. This software will allow you to unlock new cheats not unlockable otherwise.
For you we have also made available the list of achievements of this game with an explanation on how to unlock them.
Finished all the premises, we show you the cheats we have recovered.