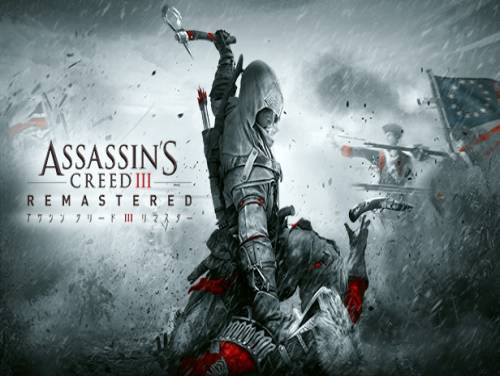 Welcome to the article on this site associated with the cheats and unlockables of Assassin's Creed III Remastered. All the secrets we know about this game are written on this page.
Are you aware of other cheats? Send it without problems! You can contact us in private and we will be happy to update the page with the contents you send us!
Relive the American Revolution or discover it for the first time in Assassin's Creed® III, Remastered with improved graphics and game mechanics improved. In addition, will be also included in the remastered Assassin's Creed Liberation and all the DLC.
The cheats in our possession are valid for PC / PS4 / XBOX ONE and they should be all the valid ones since the game came out, that is 29/03/2019. We update the list of consoles every time.
Discover cheats and cheat codes for Assassin's Creed III Remastered (PC / PS4 / XBOX ONE).
There is a promo Trainer available for Assassin's Creed III Remastered, too. If you download and run it while playing your game, it will unlocks new features, usually additional cheats not obtainable in any other way.
At the bottom of the page you will also find a list of unlockable achievements in this game with a small guide.
Finished all the premises, we show you the cheats we have recovered.