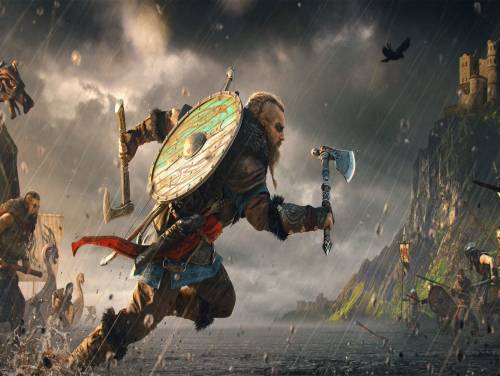 Hello and welcome to Apocanow, we present you the article about the cheats and codes of Assassin's Creed Valhalla. We hope it will be useful and allow you to improve your videogame experience.
If you have any other content, do not hesitate to send it to us, we will be happy to post it in the article.
You are Eivor, your destiny is to become a legend among the Vikings.
This game was released on 10/11/2020 and the cheats we own are valid for PC / PS4 / XBOX ONE. This list will be updated over time whenever we notice the existence of new consoles on which Assassin's Creed Valhalla has been published.
Discover cheats and cheat codes for Assassin's Creed Valhalla (PC / PS4 / XBOX ONE).
Not only that: we can also offer you the walkthrough of this game! See the Assassin's Creed Valhalla walkthrough of apocanow, that is a selection of YouTube videos created specifically by third-party users in order to guide all the other players towards the completion of the game.
You want lots of effective cheats? Then you have to try the trainer of Assassin's Creed Valhalla available on this site. Download it and run it while playing: it will allow you to unlock new cheats otherwise not unlockable.
For you we have also made available the list of achievements of this game with an explanation on how to unlock them.
And now here is finally the long-awaited cheats for this game.