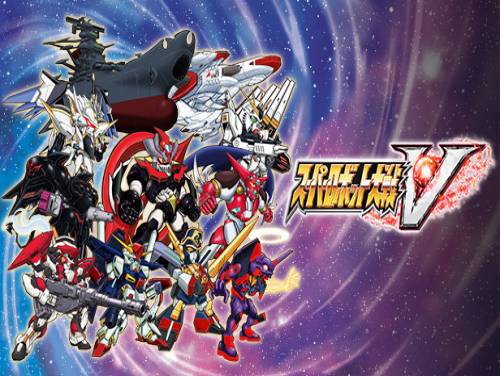 We are pleased to present you this article dedicated to the cheats and codes of Super Robot Wars V. Here you will find all the resources that our editors found on Super Robot Wars V, in particular, besides what is written, also Trainers and Achievements.
If you know others, suggest them by contacting us and we will be happy to publish them here on this article.
As with previous titles in the series, Super Robot Wars V is a role-playing game with tactical elements of a narrative and uses the same graphics engine seen in the 3rd Super Robot Wars Z, but with an inclusion of a map of the isometric 3d unlike its predecessor. Like other games, it follows the same basic structure: when you start a phase, the character receives a dialogue intro between playable characters, leading to the scenario on the field of battle. To complete a scenario, the player must achieve the objectives of the scenario.
Super Robot Wars V has been published 11/10/2019 for PC / PS4 / XBOX ONE We take care to update the list of consoles for which the game was published over time if the cheats are they also applied to new arrivals.
Discover Cheats, Cheat Codes and Tricks for Super Robot Wars V (PC / PS4 / XBOX ONE): Infinite Health and Infinite SP.
For this game we also have the promo trainer! Un Trainer is a PC program that, if played together with the game, allows you to unlock a lot of cheats.
At the bottom of the page you will also find a list of unlockable goals in this game with a small guide.The list is in English but we also have an automatically translated version to make it easier to understand.
Let's move on to show you the cheats after the introduction we just wrote.