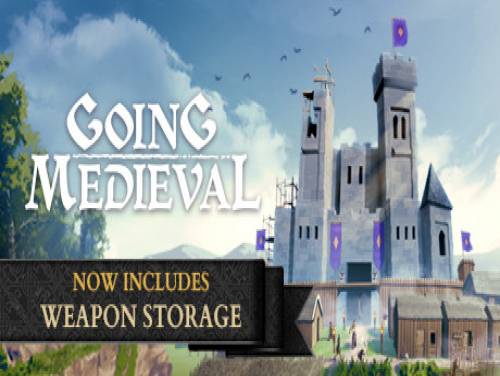 Welcome to the page dedicated to the cheats of Going Medieval. Without further delay let's introduce this article to you!
We hope it will help you. If you have any cheat to suggest, contact us and we will update the page.
Stake your claim in this alternate history medieval colony survival sim. Build a multi-story fortress in a land reclaimed by wilderness, defend against raids and keep your villagers happy as their personalities are shaped by the world!
This game was released on 1/05/2021 and the cheats we own are valid for PC. This list will be updated over time whenever we notice the existence of new consoles on which Going Medieval has been published.
Discover cheats and cheat codes for Going Medieval (PC): Edit: Level Marksman and Edit: Level Smithing.
You can also download a Going Medieval promo trainer offered by third parties. If you run the game, this trainer will activate for you many cheats that you could not otherwise obtain.
For you we have also made available the list of achievements of this game with an explanation on how to unlock them.
After this introduction on the game, here are the cheats we have promised you.