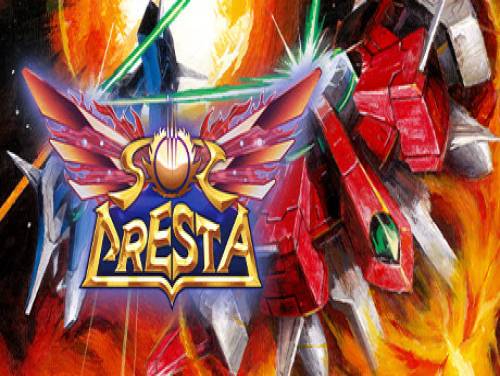 We are glad to present you the page of Apocanow dedicated to cheats and secrets for Sol Cresta! You will find all the unlockables and strategies to get ahead in the game, overcome difficult parts and discover new parts of the game.
If you know other cheats, suggest them by contacting us and we will be happy to publish them here on this article.
Sol Cresta is a NEO-CLASSIC shooter in which you pilot the cutting-edge docking fighter Yamato and initiate Operation: Sol Cresta to take back the solar system from the evil Mega Zohar army. The Yamato is made up of three smaller ships; Unit 01 "Amaterasu," Unit 02 "Tsukuyomi," and Unit 03 "Susano." By docking and splitting these three ships in a variety of ways, you can adapt to a variety of enemies and situations!
All information on the cheats contained in this article is valid from 22/02/2022. The list is updated every time the game is published for a new one console.
Discover cheats and cheat codes for Sol Cresta (PC / PS4 / SWITCH).
For you we have also made available the list of achievements of this game with an explanation on how to unlock them.
Finished all the premises, we show you the cheats we have recovered.