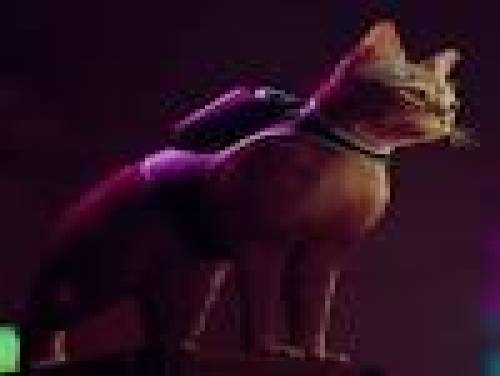 We are pleased to show you all the things we have collected for Stray!
If you know other unlockables or strategies, do not hesitate to contact us, you will make it more complete and more useful to all its visitors.
Lost, alone, and separated from family, a stray cat must untangle an ancient mystery to escape a long-forgotten city. STRAY is a third-person cat adventure game set amidst the detailed neon-lit alleys of a decaying cybercity and the murky environments of its seedy underbelly. Roam surroundings high and low, defend against unforeseen threats and solve the mysteries of this unwelcoming place inhabited by nothing but unassuming droids and dangerous creatures. See the world through the eyes of a stray and interact with the environment in playful ways. Be stealthy, nimble, silly, and sometimes as annoying as possible with the strange inhabitants of this foreign world. Along the way, the cat befriends a small flying drone, known only as B12. With the help of this newfound companion, the duo try to find a way out.
The cheats in our possession are valid for PC / PS5 / PS4 and they should be all the valid ones since the game came out, that is 22/07/2022. We update the list of consoles every time.
Discover cheats and cheat codes for Stray (PC / PS5 / PS4): Edit: Y Position and Endless Health.
An avalanche of cheats for you thanks to the trainer of Stray downloadable on this page! A Trainer is a software that allows you to modify the game safely by adding cheats that did not exist previously. You can find everything on this page!
At the bottom of this page you can read the list of objectives to be reached for the corresponding consoles, together with a small explanation on how to reach them.
Thank you for reading this short introduction. Let's go and show the cheats.