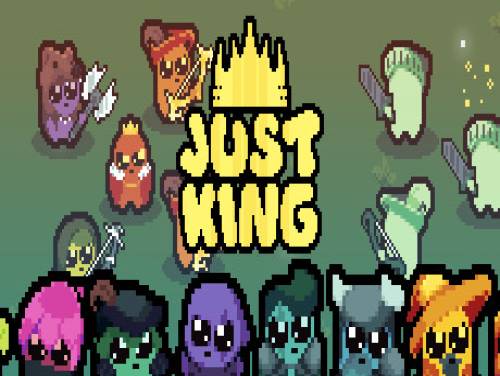 Welcome! Below we have collected the cheats of Just King, but not only. Any achievement, code or trainer will be shown on this page if and when they are available.
If you have any other content, do not hesitate to send it to us, we will be happy to post it in the article.
Just King is an action auto-battler with roguelike elements.Gather your party to venture into different lands fighting terrible kings and their deadly armies.Use your loot to hire and upgrade powerful heroes ... or the bard.
This game was released on 21/06/2022 and the cheats we own are valid for PC. This list will be updated over time whenever we notice the existence of new consoles on which Just King has been published.
Discover cheats and cheat codes for Just King (PC): Unlimited Health, Gold and Game Speed.
An avalanche of cheats for you thanks to the trainer of Just King downloadable on this page! A Trainer is a software that allows you to modify the game safely by adding cheats that did not exist previously. You can find everything on this page!
At the bottom of the page you will also find a list of unlockable achievements in this game with a small guide.
The introduction is over, here are the cheats for this game.