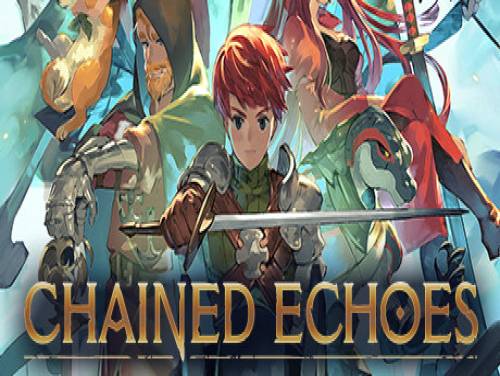 Welcome to the article on this site associated with the cheats and unlockables of Chained Echoes. All the secrets we know about this game are written on this page.
If you know about new cheats, we would be happy to know them. Contact us! You will also help other users who are looking for them.
Take up your sword, channel your magic or board your Mech. Chained Echoes is a 16-bit SNES style RPG set in a fantasy world where dragons are as common as piloted mechanical suits. Follow a group of heroes as they explore a land filled to the brim with charming characters, fantastic landscapes and vicious foes. Can you bring peace to a continent where war has been waged for generations and betrayal lurks around every corner? Chained Echoes is a story-driven game where a group of heroes travel around the vast continent of Valandis to bring an end to the war between its three kingdoms. In the course of their journey, they will travel through a wide array of diverse landscapes spanning from wind-tanned plateaus and exotic archipelagos to sunken cities and forgotten dungeons.
Chained Echoes has been published on 08/11/2022 for PC / PS4 / XBOX ONE / SWITCH. We take care to update the list of consoles for which the game was published over time if the cheats are they also applied to new arrivals.
Discover cheats and cheat codes for Chained Echoes (PC / PS4 / XBOX ONE / SWITCH): Endless MND and Endless VIT.
If you really want a lot of cheats for Chained Echoes it's your lucky day! We have a Trainer that, once downloaded and executed during the game, will allow you to unlock many cheats.
At the bottom of the page you will also find a list of unlockable achievements in this game with a small guide.
After this introduction on the game, here are the cheats we have promised you.