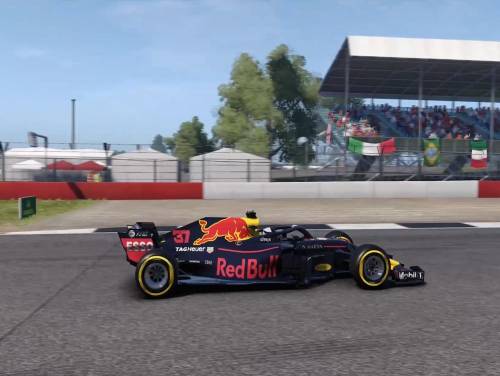 We are pleased to show you all the things we have collected for F1 2018!
We hope it will help you. If you have any cheat to suggest, contact us and we will update the page.
The 2018 start to the season in great style with victories for Scuderia Ferrari, Sebastian Vettel in australia and the Bahrain Grand Prix; and then for the Red Bull Racing Daniel Ricciardo in China. Lewis Hamilton has won a thrilling and dramatic race in the street Circuit of Baku in Azerbaijan, and, most recently, Hamilton was again victorious in last weekend's Spanish Grand Prix. The 2018 season sees the return of the French Grand Prix for the first time since 2008, at the Circuit Paul Ricard, which last hosted the French Grand Prix in 1990. The Grand Prix of germany returns to the League after the last year, with the Circuit hosting the race in the month of July. F1 2018 will feature all the official teams, drivers and circuits of the 2018 season.
We have cheats valid for PC / PS4 / XBOX ONE. The list of consoles is continuously updated from PC / PS4 / XBOX ONE, the date on which F1 2018 was published.
Discover cheats and cheat codes for F1 2018 (PC / PS4 / XBOX ONE).
It's also available a trainer for F1 2018. A trainer is a program that adds cheats to the game. On the bottom of the page there's a list of cheats that you can unlock with this program.
At the bottom of the page you will also find a list of unlockable achievements in this game with a small guide.
And now here is finally the long-awaited cheats for this game.