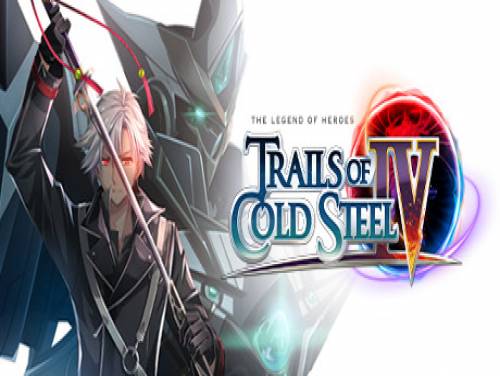 We are pleased to present you this article dedicated to the trainer of The Legend of Heroes: Trails of Cold Steel IV. Here are all the resources that our staff have found.
If you have something else to add to this guide and you want to share it, do not hesitate! We are always available to supplement our material with additions and to make everything available to our visitors.
We also have cheats for The Legend of Heroes: Trails of Cold Steel IV! In our The Legend of Heroes: Trails of Cold Steel IV cheats page you will find codes and unlockable to overcome all obstacles and arrive without any worries at the end of the game.
The long-awaited finale to the epic overthrow of a continent comes to a head in the final chapter of the Trails of Cold Steel saga!
And now, finally, the long-awaited trainer for this game: download it, and after reading the user guide, activate it and you will be able to use all the cheats promised while playing.
Download Trainer
This trainer adds the following cheats to this game:
Super Team
Unlimited HP
Unlimited EP
Unlimited CP
Unlimited BP
Unlimited Assault Attack Charge
Weak Enemies
Enemies Ignore On Main Map
Enemies Don't Engage When Touched
Unlimited Item Use In Combat
Open Item List In Combat Item Multiplier
Toss Item In Inventory Gives More
XP Multiplier
Game Speed
Edit: Mira
Edit: Mass
Edit: Earth
Edit: Water
Edit: Fire
Edit: Wind
Edit: Time
Edit: Space
Edit: Mirage




Respect of the Copyright

The software you are about to download was not created by Apocanow. However, we have permission to publish and publicize by its authors The Legend of Heroes: Trails of Cold Steel IV: Trainer - 1.0.2. The file you are about to download is virus free, even if sometimes your antivirus can trigger for a false positive.
Activating this trainer
If not state otherwise below, press F1 at main menu.
Listen for 'Trainer Activated'.
Press desired hotkey. All hotkeys can be changed on the trainer.
Promo Options
NumPad5: Unlimited BP
NumPad9: Enemies Don't Engage When Touched
Separator: Toss Item In Inventory Gives More
Decimal: Game Speed
Resources: Wind
Resources: Space
Trainer Options
# Player Team Combat
NumPad1: Super Team
NumPad2: Unlimited HP
NumPad3: Unlimited EP
NumPad4: Unlimited CP
NumPad5: Unlimited BP
NumPad6: Unlimited Assault Attack Charge
# Enemies Combat
NumPad7: Weak Enemies
# Player Exploration
NumPad8: Enemies Ignore On Main Map
NumPad9: Enemies Don't Engage When Touched
# Inventory
Multiply: Unlimited Item Use In Combat
Add: Open Item List In Combat Item Multiplier
Subtract: Toss Item In Inventory Gives More
# Progression
Decimal: XP Multiplier
# Gameplay
Divide: Game Speed
Editor Options
# Currency
Mira
Mass
# Resources
Earth
Water
Fire
Wind
Time
Space
Mirage