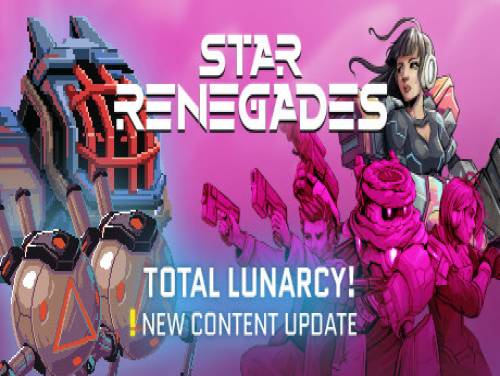 Hello, it's a pleasure to find you on our website. This page shows all the cheats and codes we found for Star Renegades.
If you know other unlockables or strategies, do not hesitate to contact us, you will make it more complete and more useful to all its visitors.
Star Renegades is an interdimensional rogue-lite strategy RPG. Outsmart unique opponents, forge bonds between heroes, and end the cycle!
The cheats in our possession are valid for PC / PS4 / XBOX ONE / SWITCH and they should be all the valid ones since the game came out, that is 08/08/2020. We update the list of consoles every time.
Discover cheats and cheat codes for Star Renegades (PC / PS4 / XBOX ONE / SWITCH).
If you really want a lot of cheats for Star Renegades it's your lucky day! We have a Trainer that, once downloaded and executed during the game, will allow you to unlock many cheats.
Available at the end of the article is also the list of Achievements of this game with an indication on how to unlock them.
Let's move on to show you the cheats after the introduction we just wrote.