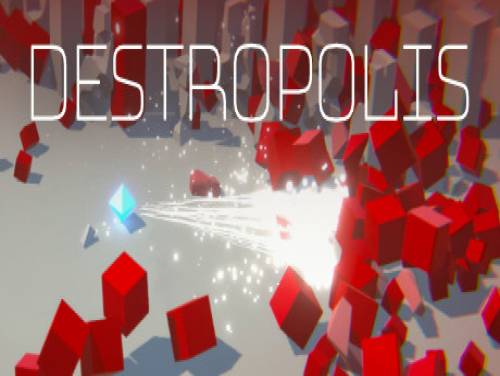 Hello and welcome to Apocanow, we present you the article about the cheats and codes of Destropolis. We hope it will be useful and allow you to improve your videogame experience.
If you know about new cheats, we would be happy to know them. Contact us! You will also help other users who are looking for them.
Destropolis is a top-down shooter game with a fully destructible environment, hundreds of enemies and nuclear explosions. Fight a countless swarm of enemies. Tear them to pieces with bullets, lasers and explosions. Destroy as many of them as you can before they overwhelm you...
This game was released on 19/08/2020 and the cheats we own are valid for PC. This list will be updated over time whenever we notice the existence of new consoles on which Destropolis has been published.
Discover cheats and cheat codes for Destropolis (PC): Useful Tips.
We have also collected for you the list of achievements with alongside a small explanation translated on how to get them.
After this introduction on the game, here are the cheats we have promised you.