Empire: Total War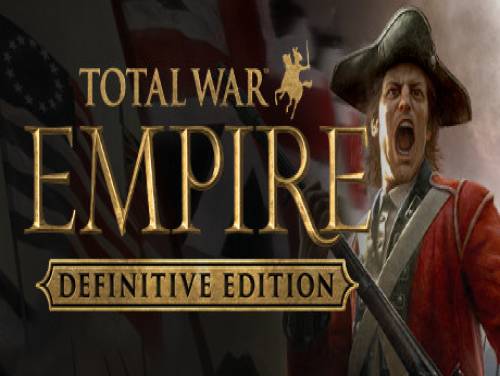 Welcome to Apocanow! This article talks about cheats and codes of the game Empire: Total War and collects in it all the videogame material regarding this game, in particular also Trainers, Achievements and possible solutions.
We hope it will help you and appreciate our work, if you have any tips to suggest, comment or contact us and we will update the page.
Discover Cheats, Cheat Codes and Tricks for Empire: Total War (PC): 9999 Gold and Endless Movement.
The cheats in our possession are valid for PC and they should be all the valid ones since the game came out, that is 3/02/2009. We update the list of consoles every time if he adds a new one to the list.
For this game we also have the promo trainer! Un Trainer is a PC program that, if played together with the game, allows you to unlock a lot of cheats.
Overlooking the seas, control the land, forge a new nation and conquer the globe.
After this introduction on the game, here are the cheats we have promised you.
Cheats:
Trainers and Cheat Codes for this Game
Trainers for Empire: Total War are small, downloadable programs that add functionalities to the Game, mainly with the aim of cheating. These functionalities are not available in other ways. Click on the preferred Trainer to download it:
9999 Gold
Unlimited Movement
One Turn Construction
One Turn Recruitment
One Turn Research
Delay Construction
Super Unlimited Movement
Super Ship Turns
Diminished Ship Turns
Super Hull
Super Ship Speed
Faster Ship Reload
Repair Ship Guns
Remove Ship Guns
Destroy Enemy Ships Instantly